Description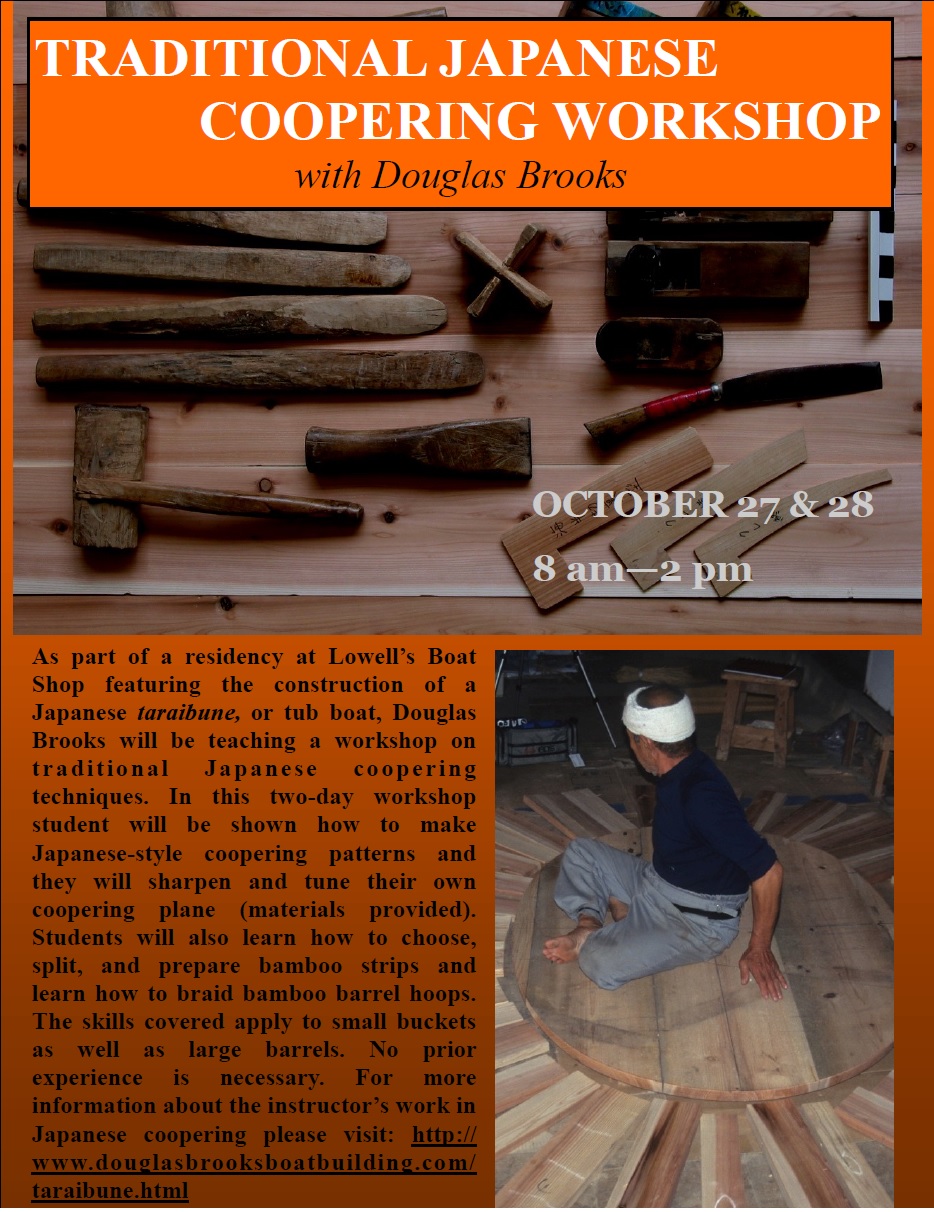 ABOUT THE INSTRUCTOR
Douglas Brooks' is focused on the appreciation and continued use of traditional wooden boats, and the preservation and sharing of the skills and knowledge needed to build wooden boats. These include American and English boat types, as well as the small boats of Japan.
His first chance to build a boat came in 1980, when he was a college student in the Williams-Mystic Maritime Studies Program at Mystic Seaport Museum. As a volunteer in the Seaport shipyard he worked with Willits Ansel building a replica of a Noank lobster skiff. After graduation he worked at Stone Boatyard in Alameda, California and the San Francisco Maritime National Historic Park in the museum's Small Boat Shop.
In 1990 Brooks left the museum and traveled to Japan. There he met several boat builders, one of whom would later become his first teacher. Since 1990, Brooks has worked independently, building custom boats and designing and directing museum boat building projects and writing about his research.