Sales Have Ended
Ticket sales have ended
Merci! Dank U!
Sales Have Ended
Ticket sales have ended
Merci! Dank U!
Description
Avec le soutien de / Met de steun van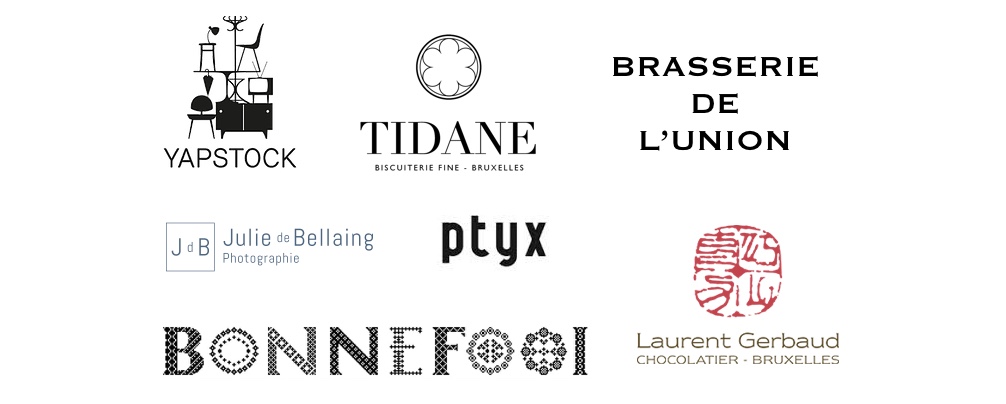 FR//
Le DoucheFLUX (sun)DAY est une grande journée « portes ouvertes » au profit de l'asbl DoucheFLUX.
Au cours de cette journée, l'asbl invite ses voisins, ses donateurs, ses investisseurs, ses bénévoles et leurs familles, mais aussi tous les sympathisants et curieux, précaires ou pas, à se rassembler autour d'activités ludiques, artistiques, ou de sensibilisation à la grande précarité.
En 2016, le DoucheFLUX (sun)DAY aura lieu le dimanche 4 décembre de 11h à 18h (+after)

Au programme : brunch, contes pour enfants, jeux et animations, photos sous la douche, crêpes, musique, dégustation du cocktail, déco et vente de meubles vintage...
Merci à nos partenaires: La Brasserie de l'Union, Huis VDH, Yapstock, la photographe Julie de Bellaing, le Rotary de Bruxelles-Europe, les chocolats Laurent Gerbaud, les biscuits Tidane.
Plus d'infos sur www.doucheflux.be
NL//
DoucheFLUX (sun)DAY is een jaarlijkse open-deur-dag onder het drietalige motto: "The coolest fundraiser in town ! Votre argent vaut de l'or ! Waardigheid voor je geld! ".
Tijdens deze dag ontvangt de VZW DoucheFLUX haar buren, donateurs, investeerders, vrijwilligers en hun familie, maar ook alle sympathisanten en nieuwsgierigen, kansarm of niet. Er staan tal van ludieke en artistieke activiteiten op het programma. Tegelijkertijd wil het evenement sensibiliseren rond het thema kansarmoede.
In 2016 vindt DoucheFLUX (sun)DAY plaats op 4 december van 11 tot 18 uur (+ after).
Programma: brunch, kinderverhaaltjes, spel en animatie, foto's onder de douche, pannenkoeken, muziek, DoucheFLUX cocktail, verkoop van vintage meubelen....
Met dank aan onze partners: La Brasserie de l'Union, Huis VDH, Yapstock, Julie de Bellaing, le Rotary de ..., Laurent Gerbaud, Tidane.
Meer info : www.doucheflux.be