Sales Have Ended
Registrations are closed
We're sorry, bottles of DoubleMex 2018 are currently sold out. If you weren't able to reserve bottles, DoubleMex will also be available on draft in our taproom during the release on Sunday, November 11th. Cheers, The Brew Gentlemen Team
Sales Have Ended
Registrations are closed
We're sorry, bottles of DoubleMex 2018 are currently sold out. If you weren't able to reserve bottles, DoubleMex will also be available on draft in our taproom during the release on Sunday, November 11th. Cheers, The Brew Gentlemen Team
Description



Deep in the heart of some Pre-Columbian Central American jungle, there sleeps a towering, overgrown temple of culturally nonspecific origin. While the mossy stone walls and intricate carvings have eroded over its thousands of years of slumber, an eerie blue light still shines through the cracks. What mystical treasure does this ancient temple hold?

Well, dear reader, in case you somehow didn't read the title of this event, it's DoubleMex 2018.

DoubleMex, our scaled-up and barrel-aged version of our fall wild card, Mexican Coffee, returns for its third annual appearance. Aged for one year in rye whiskey barrels, this decadently creamy imperial oatmeal stout commands a well-balanced supporting cast of flavors: rich, roasted coffee and dark chocolate, rye and sweet oak, cinnamon and vanilla.

This year, we're going to try something new: All reservations for DoubleMex 2018 will be handled online via Eventbrite.


Reservations for DoubleMex 2018 will begin at noon on Wednesday, Oct. 10th.

Up to two 750mL bottles may be reserved per person. Bottles are $24 each.

Bottles will be released on Sunday, November 11th. Pickup will be available in two windows (1:00pm to 2:30pm and 2:30pm to 4:00pm) which can be selected during registration.

A reservation is not a presale - no money will be taken until Sunday, November 11th.

You must bring a valid photo ID matching the name on your reservation. Both reservation and pickup must be made by the same individual. Only one reservation may be made per person.

Bottles of DoubleMex will only be available for purchase by those with a reservation. No additional bottles will be available to those without reservations.

In addition to bottles of DoubleMex, we've designed a few new pieces of limited-edition DoubleMex merch that will also be available via the Eventbrite reservation system: full-wrap glassware ($10); handmade posters screenprinted at the Braddock Carnegie Library ($7); and ultra-soft DoubleMex 2018 tees ($20). DoubleMex merch may be reserved in advance on the Eventbrite page during the checkout process.

DOUBLEMEX 2018 GLASSWARE DESIGN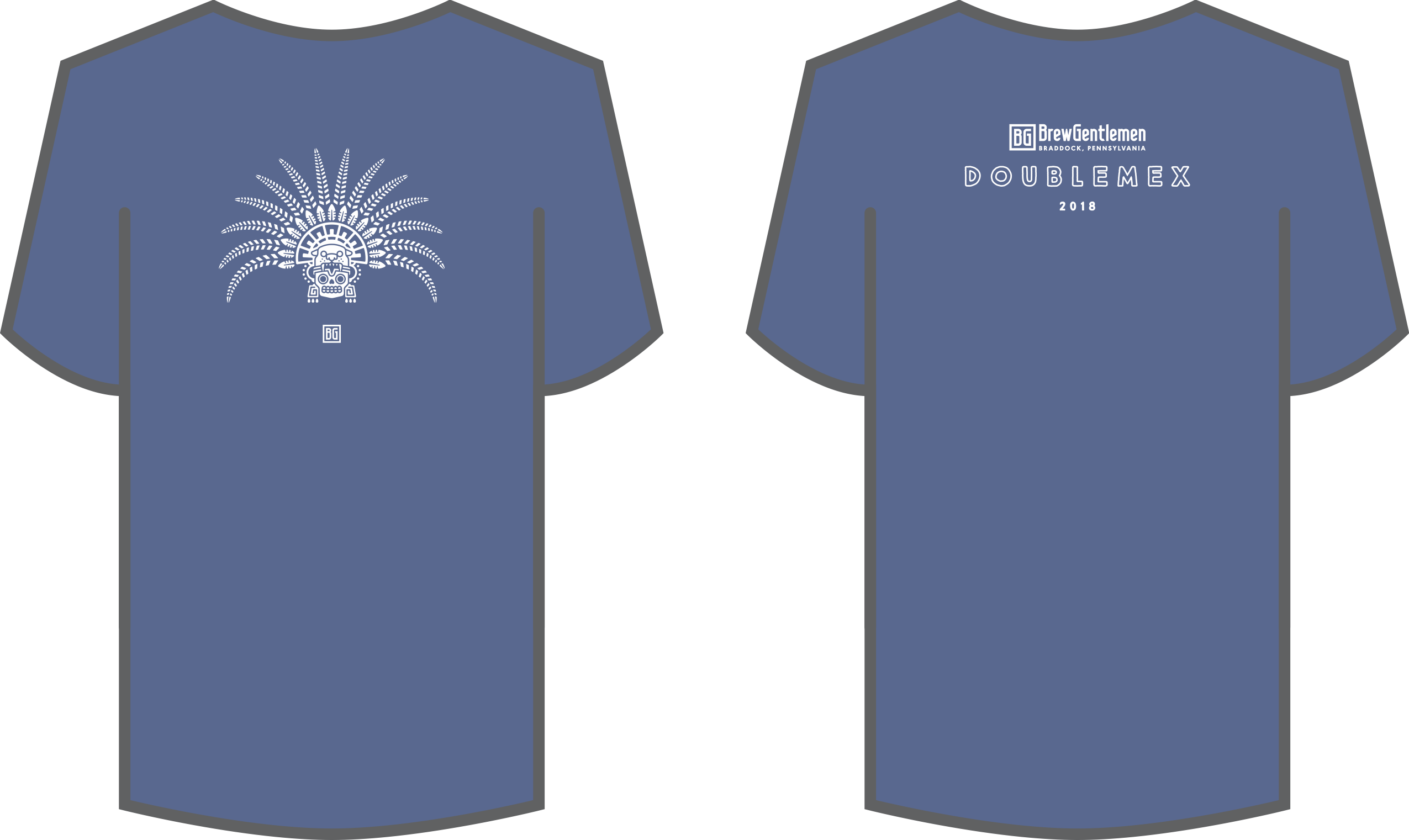 DOUBLEMEX 2018 SHIRT DESIGN
The return of DoubleMex is one of our favorite events of the year, and we hope that you're as excited as we are. As we continue to try new things and improve the experience around the release, we thank you for your participation and flexibility.