Description
Learn How To Double Your Real Estate Business At This Exclusive Lunch And Workshop...
Join Jay Kinder, Co-Founder of The National Association of Expert Advisors and recognized as one of the top agents worldwide for Coldwell Banker, selling over 4,000 homes since 1999...
This 3-hour workshop is designed to help you Double Your Real Estate Business and Dominate Your Market using the highest and best performing methods for attracting new clients...
If you've tried your best to make 6-figures or 7-figures in your real estate business and you're still struggling with lead generation... conversion... social media… getting listings... growing your team… running ads… prospecting… websites… SEO… video… database management… appointments… or referrals... and you feel like there must be an easier way to hit your goals, then you may be right.
In fact, what you're about to learn at the Double Your Business Luncheon may be the fastest and easiest way to make 6 or 7 -figures a year yet (even if you don't have a track record).
At this 3 hour workshop, you'll discover such powerful and critical strategies such as:
Proven campaigns we used to build a pipeline of listing opportunities.

The secrets to finding luxury listings

How to build a database communication strategy that builds authority

Employing a data strategy to get listings as a competitive advantage

How to create "Omnipresence" with social media

Methods of being positioned as the Go-To Listing Agent and take over neighborhoods

How to accelerate the conversion cycle for internet leads

How to reactivate your past client database

How to build an "Invisible Funnel" without any tech overwhelm

How to leverage consumption to re-engage unconverted leads into qualified opportunities

How to create, forge, and incorporate a compelling USP

How to double your profit while scaling your business

The right way to use video in your real estate business

How to create an unbeatable presentation and never lose face-to-face

.....And so much, much more.
It's going to take you from an abstract concept of CHASING down LEADS from advertising, to a more logical way of ATTRACTING CLIENTS from marketing... So register now to reserve your seat!
Attendees will also recieve a copy of Michael's new book: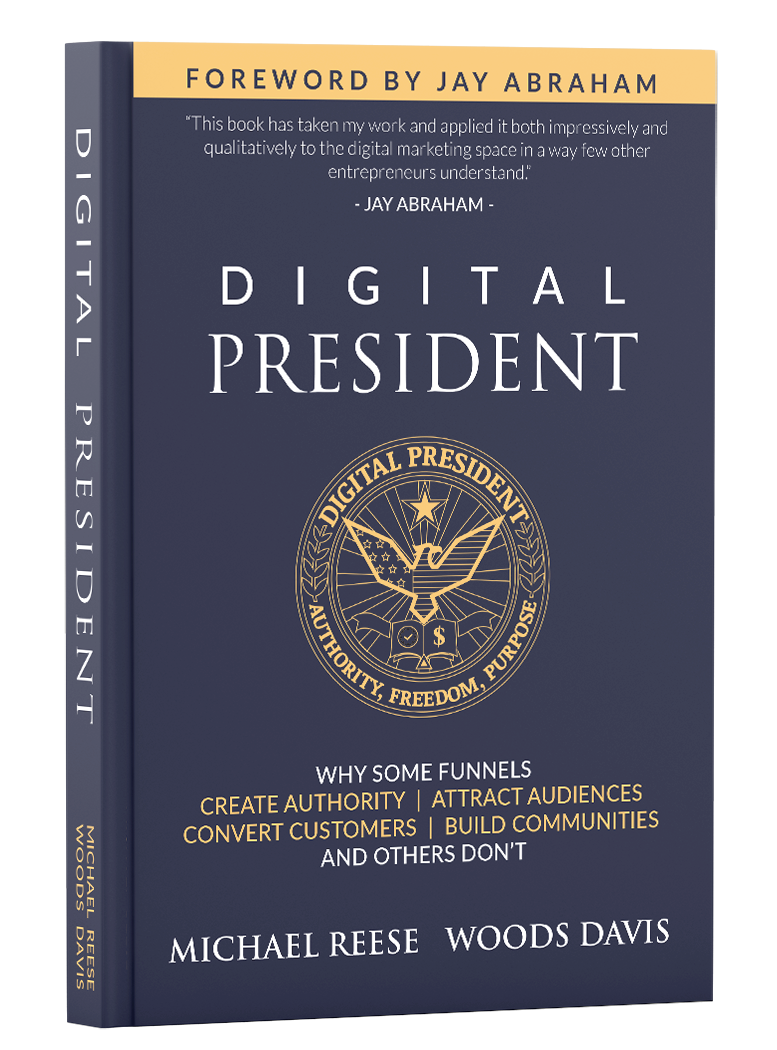 and get the brand new unreleased course From Kinder Reese, REAL ESTATE AGENT TO CEO: