Description
Over the past 3 years Michael has started three 7 Figure real estate businesses from scratch... in new markets... with ZERO brand recognition... Now it's your turn to profit from his blueprint for success.
TAKE OVER NEIGHBORHOODS AND NICHES WITHOUT SPENDING A FORTUNE ON TRADITIONAL ADVERTISING METHODS...
Get the behind the scenes playbook of how we recently started a brand new team with one part-time agent and grew it from ZERO to 268 Transactions and $2.2M in Commissions in just 12 months...
The best part is... we leveraged a FREE marketing strategy to generate seller leads at will. At the luncheon you'll discover how you can do it too. You'll see:
The exact campaigns we used
The simple script that a five year old could master
The perfect follow up process (we'll give you the emails, texts, and voicemail scripts at the event)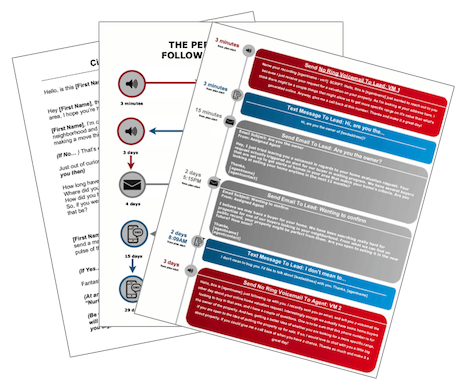 THE RIGHT WAY TO USE SOCIAL MEDIA AND FUNNELS TO GET CLIENTS FAST...
We generated over 300,000 leads online over the past 3 years and figured out exactly what works... and what doesn't...
Most Real Estate Agents (including us in the beginning) are doing it completely wrong!
Running weak ads to cold audiences who don't know who you are... Then trying to chase them down to convert them is not fun or efficient.
Fortunately, you're going to learn a better way! You'll learn:
How to create "Omnipresence" with social media for pennies so people see you everywhere
The simple video formula that builds you an engaged audience of prospects that know, like, and trust you
The exact Facebook® and Instagram® Ads and calls-to-action that have the highest conversion.
How to build an "Invisible Funnel" without any tech overwhelm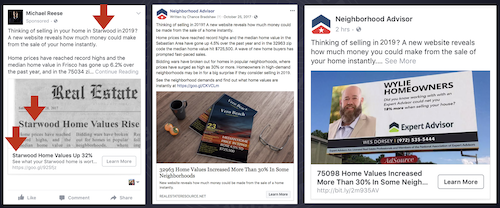 THE HIGHEST AND BEST PERFORMING METHODS FOR ATTRACTING NEW CLIENTS AT EVERY STAGE...
Whether you're a new agent struggling to hit 6-figures or a top producer with a team pushing for 7-figures and beyond... If you're struggling with lead generation... conversion... consistent deal flow… getting listings... growing your team… social media... running ads… prospecting… websites… video… database management… appointments… or referrals... and you feel like there must be an easier way to hit your goals, then you may be right. Attend this luncheon and lets us show you how...
You'll learn:

Proven campaigns we used to build a pipeline of listing opportunities.
The secrets to finding luxury listings
How to build a database communication strategy that builds authority
Employing a data strategy to get listings as a competitive advantage
Methods of being positioned as the Go-To Listing Agent and take over neighborhoods
How to accelerate the conversion cycle for internet leads
How to reactivate your past client database
How to leverage consumption to re-engage unconverted leads into qualified opportunities
How to create, forge, and incorporate a compelling USP and Call-To-Action
The right way to use video in your real estate business
How to create an unbeatable presentation and never lose face-to-face
.....And so much, much more.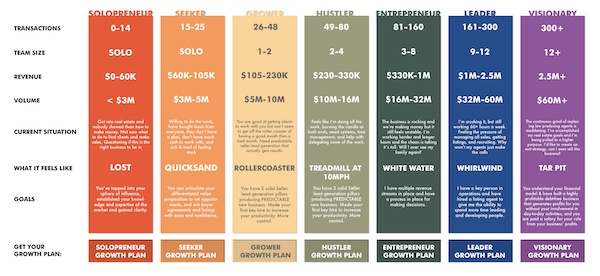 LIMITED BONUS FOR THE FIRST 10 ATTENDEES...
Get A Copy of Michael's new book forwarded by Jay Abraham, Digital President: Why Some Funnel Create Authority, Attract Audiences, Convert Customers, Build Communities and Others Don't.
Make sure you're here early to get your copy and see what these smart entrepreneurs discovered so you can become the Digital President of your market!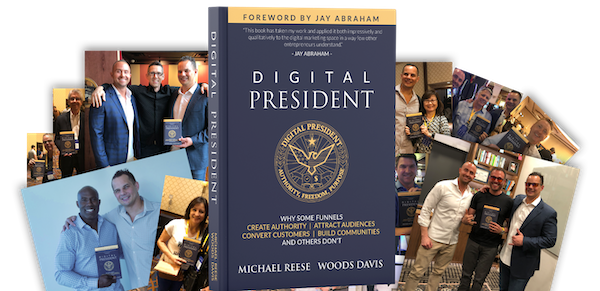 From: Michael Reese
Frisco, TX
Dear Real Estate Professional,
This 3-hour worshop is designed to help you Double Your Real Estate Business and Dominate Your Market using the highest and best performing methods for attracting new clients...
...clients who not only do business with you once, but over and over while referring their friends and family to do business with you as well for a lifetime.
I refer to this methodology as Relationship Marketing.
It's going to take you from an abstract concept of CHASING down LEADS from advertising, to a more logical way of ATTRACTING CLIENTS from marketing...
I used it to list 368 homes in my best year. I also used it in 2016 when I started a new brokerage from scratch and went on to make $2.2 Million in commissions that year.
This one strategy alone can double your business. But I'm going to share much more at the luncheon...