Description
Speakers: Renowned Direct Mail Pioneer Richard Viguerie, AKA 002* and some of the key leaders of the ATA team of 75 professionals: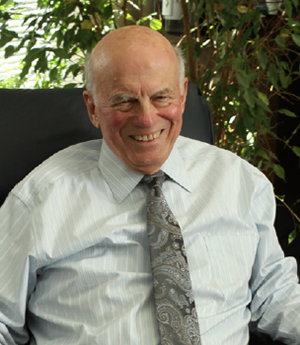 Richard Viguerie
Founder & Chairman
Kathleen Patten

President & CEO

Mark Fitzgibbons

President of Corporate Affairs

Dorothy Miller

President, AMLC

Ben Hart

Sr. Vice President / Copywriter
Learn firsthand from the man who, since 1961, has led the team that: Mailed Four Billion Letters and Raised $7 Billion from 75 Million Donors
If your established conservative organization doesn't increase its net income more than $1-5 million in the next 18 months, and double your housefile in three years, you were not paying attention!


A day that will change your organization and your life.


Viguerie's Four Horsemen of Marketing™ will forever change how you think about your organization and yourself.


… How the liberals and Trump can be your best fundraisers.
… The #1 reason your conservative packages fail.
… The #2 reason your conservative packages fail.
$5,000 ($3,500 for any additional people from same organization)


If you have any registration questions call Bob Sturm at 703-392-7676

*002 = Richard Viguerie has been active at the national level of the conservative movement longer than every living conservative except one other.
Click here to see my previous letter with the specifics for my October 12th Double Your Donors seminar.
Event Schedule:
Registration: 7:30 am to 8:30 am

Seminar: 8:30 am to 6:00 pm

Reception: 6:00 pm to 8:00 pm
Here's what others have to say about Richard Viguerie:
"He is one of the genuine pioneers of modern American politics. He really invented the use of direct mail by Republicans and by conservatives."
-Newt Gingrich
Former House Speaker


"He is the catalyst that allowed conservatism to reach the pinnacles that it has over these past many years."
-Barry Goldwater, Jr
Former Congressman


"Richard Viguerie is probably the greatest political copywriter in American history. He really is the Godfather of the conservative movement."
– Roger Stone
NYT Bestselling Author, Trump Advisor


"...we talk a lot about changing your life with copywriting. But Richard Viguerie did more than just change his life: He changed the world. When Barry Goldwater lost the presidential election to Lyndon Johnson in 1964, most political experts thought the conservative movement in America was dead and buried. But Richard Viguerie went to the Board of Elections and copied (by hand!) the names and addresses of thousands of Goldwater donors. He used that mailing list not only to create one of the most successful direct-mail fundraising agencies in history, but also to build a new conservative movement in America that ultimately resulted in the election of Ronald Reagan and changed the face of American politics forever. Richard Viguerie is one of the most brilliant copywriters who ever lived, a truly iconic figure in the history of direct marketing, and a living testament to the power of copywriting to make a difference in the world."
– Richard Armstrong
Author "The Next Hurrah: The Communications Revolution in American Politics"


"Richard Viguerie, the dean of conservative direct mail, declared, "Now comes the revolution. Liberals, many in the media and inside the Republican Party, are urging the president to 'unite' the country by discarding the allies that earned him another four years." Mr. Viguerie, it is clear, will stand four-square against any such dangerous moves toward reconciliation."
– Bob Herbert
NYTIMES


"Entrepreneur Richard A. Viguerie, the Texas-born Mr. Viguerie became the king of political direct mail and provided conservatives with an essential tool to raise money, communicate ideas, and motivate people."
– Lee Edwards
The Washington Times


"as a careful planner, wizard fund-raiser and sole owner of the biggest and best conservative mailing lists in the country, Richard Viguerie is a legitimate political power already who will be a man pundits will be seeing a great deal more of in future years."
– Bob Donath
Advertising Age


"Viguerie made it all possible for conservatives."
– AFL-CIO News