Double Bill: Krapp's Last Tape and The Zoo Story

Multiple Dates
Event Details
This double bill, the premiere production of the Plastic Theater of Lafayette, recreates a double bill of two world premieres with two plays from the theater of the absurd, Krapp's Last Tape, written by Samuel Beckett and Edward Albee's The Zoo Story, directed by Plastic Theater's Artistic Director Keith Dorwick. Tickets are available here, or by calling Theatre 810 at (337) 484-0172.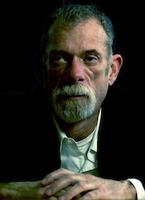 Krapp's Last Tape is Samuel Beckett's portrait of an old man who relieves the past events of his life by listening to his audio diaries over and over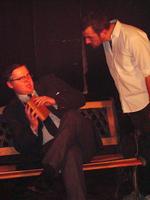 again.

The Zoo Story is by the great American playwright Edward Albee, in which two men meet, perhaps by chance, in New York's Central Park, an encounter which changes their lives forever.
Krapp's Last Tape:
Krapp: Keith Dorwick
Sound and Light Design: Michael Cato
The Zoo Story:
Peter: Michael Cato
Jerry: Josh Coen

Video: Keith Dorwick
Camera Work: John A. Kelley

Organizer
The Plastic Theater of Lafayette
The Plastic Theater is a place for fusions and hybrids of theatrical productions that make heavy use of video, audio and still images to create magic and illusion.
Double Bill: Krapp's Last Tape and The Zoo Story