Description
At this year's doTERRA Wellness Summit, "We are taking the lid off!" Come join us as we learn how doTERRA CTPG essential oil industry is serious about a new health revolution! DōTERRA is taking essential oils to the next level of health and wellness. Now partnering with multiple hospitals around the world, people are realizing how serious this company is about natural solutions for wellness.
Please join us for our 3rd annual doTERRA Health and Wellness Main Event in beautiful Cody, Wyoming, July 22, 2017. This event includes a lunch served by Cody's best Bistro.
This year's agenda will include topics:
1. DōTERRA for digestive discomforts such as Severe Gastrointestinal Inflammation
2. DōTERRA for mind and body Wellness during the Aging Process
3. DōTERRA Supporting Your Adrenal System, fatigue and tiredness on a daily basis
Wyoming is excited to welcome back Dr. Laurie Langfitt, national wellness speaker and dōTERRA Wellness Advocate. Dr. Langfitt has studied holistic medicinal remedies for over 30 years. She was honored and fortunate to work with and be trained by the world renowned, holistic doctor, Dr. Versendaal.
She received a PhD in Clinical Nutrition and uses a variety of methods for healing in her practice. She added doTERRA essential oils for her clients three years ago and she describes them as, "SPECTACULAR!" And best of all.... she explains, "You don't have to have a PHD to learn how to use essential oils!" She invites you to bring your tough questions and health challenges to this Wellness Event. Dr. Laurie has worked with thousands of people to help empower their health journey. She currently has clients in all 50 states and 7 foreign countries. She is also an avid horse enthusiast and presently has eight horses. She uses essential oils with all of her animals! Dr. Langfitt is high in demand for her horse classes nationwide and works closely with veterinarians and horse owners around the country.
Guaranteed, you won't want to miss! With Dr. Langfitt's tight schedule, we are blessed she accepted our invitation to Wyoming; we hope you won't miss this opportunity to learn all she has to offer.
Key note speaker Wendy Corr, nutritionist from Cody, Wyoming will be speaking on behalf of how nutrition affects the aging process.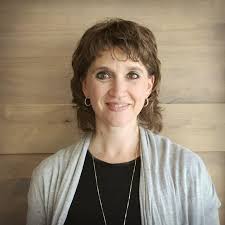 Wendy is passionate about helping people. Through her own struggles with weight, she began her mission to find what really works to lose weight and keep it off safely. That mission led her to learn more about whole food and nutrition. She eventually became certified as a Holistic Nutritionist. About the same time as she was working toward that certification, Wendy was introduced to DoTerra Essential Oils. The power of the oils to support the body's own healing ability was a perfect complement to Wendy's philosophy of natural health.
Wendy's degree is in education, so teaching classes about the uses and benefits of DoTerra oils was a natural next step. She regularly facilitates classes in person and online in Cody, Wyoming. She is a dōTERRA Wellness Advocate and incorporates the potency and purity of the essential oils in her lessons for wellness. Her enthusiasm for health and wellness will keep you on the edge of your seat!
You will want to hear the testimonials of people in this community using dōTERRA, gift from the earth, essential oils and how they are helping individuals feel better while using natural solutions for wellness.
A career pharmacist and doTERRA wellness advocate Lauren Tophoj will share her testimonial and love for the essential oils and how they have helped her with her health journey.
Lauren Tophoj, R. Ph. received her Bachelor of Science in Pharmacy from the University of WY in 1995. She spent most of her career in retail, owning her own pharmacy for 12 years. She has also been a doTERRA wellness advocate since 2016 focusing on educating her family and friends about the benefits of natural solutions with essential oils.
She became interested in the power and purity of doterra essential oils and the use of these oils in maintaining and supporting good health. Her love for continuing education and improved health has been her goal throughout her pharmaceutical career and now she is proud to be associated with doTerra.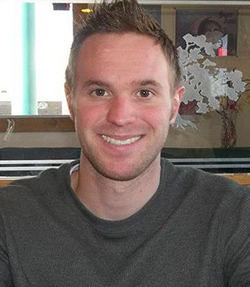 Beau Rosenbaum, a Premeir rank Wellness Advocate, will give his testimonial and his health journey with doTERRA while struggling with SGI, Severe Gastrointestinal Inflamation. Beau had big dreams to serve his country and travel the world only to be stopped in his tracks with extreme digestive discomfort. It has been a long, difficult road for him to surpass, but because of Beau's commitment and consistency with doTERRA his health has been regaind and he now lives a vigorous and healthy life. Even the doctors were amazed by his come back. He was told by this illness in particular had no real cure and he would need to learn to live with it and continue to take the modern medicines which were known to have harsh side effects for the rest of his life. He was given two options due to his bodies illness. The choices were surgery and be left with an external bag or a recommended treatment with a rap sheet five pages long. Beau's decision was to go with natural solutions for his illness and has never regretted the decision of what doTERRA had to offer.
If you, or a family member or friend struggle with digestive discomforts you won't want to miss this presentation.
---
What is this event about?
This dōTERRA Health and Wellness Event is a one-day event designed to provide the dōTERRA product user, sharer and builder with more knowledge of doTERRA Essential Oils and doTERRA products themselves, all while having the opportunity to meet and collaborate with like-minded people.
Who can attend?
This Health and Wellness Event is open to everyone. We encourage you to use this opportunity to share dōTERRA with your friends and family.
Who should attend?
Whether you are a seasoned dōTERRA Wellness Advocate, new to dōTERRA and essential oils, or a guest who wants to learn more about the power of essential oils, this event is for you. We highly encourage you to bring new prospects and guests.
Why should I attend?
By attending this Health and Wellness Event, you will walk away with a clear understanding of what dōTERRA is all about, their products, their mission and how you can benefit physically, mentally, emotionally and event financially.
What will I learn?
A Health and Wellness doTERRA event will provide attendees with a deeper understanding of what makes dōTERRA, the world's premier distributor of CPTG quality essential oils. In addition to providing a solid foundation regarding essential oils, our speakers will provide product education on key dōTERRA products. There will be opportunities to experience (Touch, Taste and Feel) a wide variety of dōTERRA products. The afternoon of July 21, 2017, there will be a meet and greet followed by a leadership training focused on how to share essential oils and the opportunity to build financial prosperity through sharing essential oils.
Make learning and living with dōTERRA a part of your summer vacation.
Meet Our Founders of doTERRA
https://doterra.com/US/en/about-executives
Noted doTERRA doctors:
https://doterra.com/US/en/science-advisory-panel
Be the first to sign up! There will be early bird prizes.
---