dot Pitch Day @ Mountain America Expo Center
Description
Silicon Slopes and dot are proud to present: dotCon Pitch Day

If you're an entrepreneur and have a product to pitch, then you need to be at the dot Pitch Day. Hear from the experts on how to get your product produced, marketed, funded, launched and distributed.

Here's how it works: While anyone can attend dot Pitch Day, pitches are reserved for those with a product or working prototype. If you are interested in pitching, submit an application by following the link below.
Applications must be submitted by 5:00pm, Wednesday, March 20th. We will accept 25 applicants to come to the Pitch Day. All of those chosen will be given the opportunity to meet and interview with one of three TV shows onsite and meet with investors. During the event, 7 of the 25 will be awarded the opportunity to pitch live in front of our panel of judges and potential investors. If you are one of the 25 chosen, we will call you to schedule a time to meet with us prior to Pitch Day.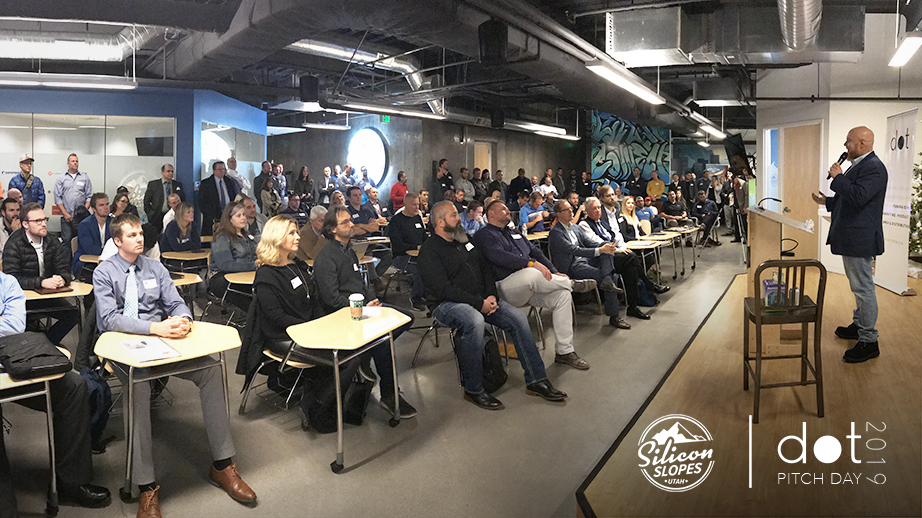 (photo: dot Pitch Day hosted at Silicon Slopes HQ)

Click here to submit your application: thedotcrew.com/pitch
Q: Who is this event for?
A: While anyone can attend, pitches are reserved for those with a product or working prototype. Space is limited to the first 500 people, so if you are interested in attending but not pitching, you still must apply to pitch and be selected thedotcrew.com/pitch To attend the event and not pitch you can register on this page by clicking on the green "Tickets" button.
Q: How much is it to attend?
A: dot Pitch Day is free to attend, but you must register. Space is limited to the first 500 registrants so register early! It's also free to pitch, if you are selected.
Q: What time does it start?
A: dot Pitch Day starts at 12:00 pm and will conclude at 3;30pm plus an hour of networking to 4:30pm
Q: Why are you doing this?
A: We're looking for great startup ideas for us to help launch, fund, or partner with.
Q: Why are you doing this event?
A: All of the partners at dot have launched and exiting from successful companies in the past, and now we want to help other entrepreneurs suceed. Plus we love launching new products and helping create value.
Q: What investors will be there?
A: We have a great list of investors who will be in attendance which we will be publishing shortly, so stay tuned. This includes angel investors, venture capital firms, seed, and private investors.
Sponsors and Vendors: for more info email
brock@thedotcrew.com