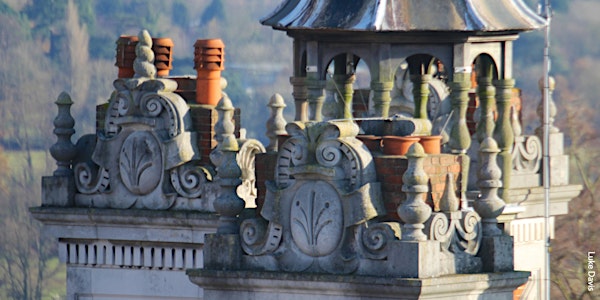 DOS-CHRONOS-CBS Research Exchange Day
When and where
Location
Moore Annexe Theatre, RHUL United Kingdom
Description
DOS + CHRONOS + CBS
Research Exchange Day
DOS and CHRONOS Research Centres welcome Copenhagen Business School to RHUL
The aim of the day is to offer participants from DOS, CHRONOS and CBS an opportunity to present their research interests, share ideas and discuss possibilities for future collaborations.
Programme
10.00 - 10.15 Reception and Coffee/Tea
10:15 - 10:30 Welcome address
10:30 – 11.00 Research Centres outlines (DOS, CHRONOS, CBS)
11.00 - 12:15 First research theme: Visibility, Accountability, Inequality
12:15 - 13:15 Lunch
13:15 - 14:30 Second research theme: Time and Space
14.30 – 14.45 Coffee and Tea (to take into Research Theme)
14:30 – 15.45 Third research theme: Digitalization and Organization
15.45 - 16.45 Roundtable Discussion
16.45 - 17.15 Conclusions
Followed by a drinks reception on the Library Terrace (weather permitting) or Picture Gallery, Founder's Building
Research Themes and Presenters

VISIBILITY, ACCOUNTABILITY, INEQUALITY
Mikkel Flyverbom (CBS), Frederick Schade (CBS), Leonardo Rinaldi (RHUL),
G. (Hari) Harindranath (RHUL)
SPACE AND TIME
Cecilie Kampmann (CBS), Vera Hoeschler (RHUL), Christopher Napier (RHUL), Phillip Wu (RHUL)
DIGITALISATION AND ORGANISATION
Ursula Plesner & Lise Justesen (CBS), Edmonia Baker (CBS), Tom Wainwright (RHUL), Gillian Symon (RHUL)

Participating Research Centres
CBS Digital Transformations Platform focuses on the implications of digital and other technological developments for economic and societal transformations, exploring issues such as organizational transformations in the digital age, transformations of business models, technology and socio-economic transformations, knowledge production and digital transformations and digital transformations in media and communications. The mission of the platform is to bring together CBS researchers and external partners from public and private sectors in understanding and leveraging technological transformations in the digital age.
Contact: Mikkel Flyverbom, mf.msc@cbs.dk (Co-Director of the Platform)
The DOS Research Centre aims to encourage a critical appreciation of the implications of digital technologies for work, organisation and society through interdisciplinary research leading to responsible impact. Research projects fall mainly in three areas: Digital Technology, Organisation and Work; Digital Economy and Innovation; Digital Inequality, Ethics and Cyberactivism. The Centre also provides a forum for the exploration and integration of existing and emerging digital research methods
Contact: Gillian.Symon@rhul.ac.uk or Yingqin.Zheng@rhul.ac.uk (DOS Co-Directors)
CHRONOS isa multidisciplinary group of researchers and educators at Royal Holloway. It actively provides an interdisciplinary, international and inclusive forum to discuss and develop the plurality of ways in which 'critical' and 'historical' research into organisations, markets and society can be conducted to make a positive difference in society, prompting social and cultural awareness and wise judgement among policy makers, organisational leaders and employees, while informing public debate within broader society.
Contact: Elena.Giovannoni@rhul.ac.uk (CHRONOS Director)