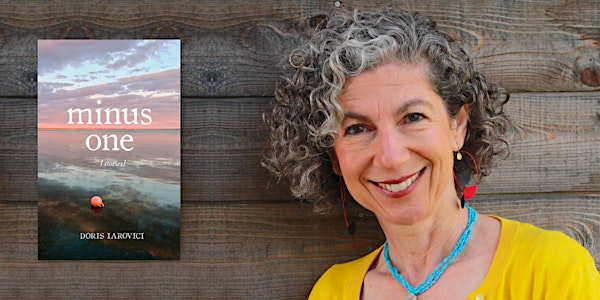 Doris Iarovici | Minus One
In conversation with Virginia Holman author of 'Rescuing Patty Hearst: Growing Up Sane in a Decade Gone Mad'
About this event
By turns wrenching, transcendent, and haunting, these rich stories follow characters whose lives are upended by death, estrangement, and loss—and the ways they must negotiate loneliness and absence to rebuild their new realities. Minus One reveals a glimmer of hope and possibility, even in our darkest times.
Doris Iarovici is the author of American Dreaming and Other Stories. She works as a psychiatrist at Harvard University.
________________________________________
We expect all participants to maintain an atmosphere of respect and fairness. Anyone who violates this standard of behavior, including engaging in any form of harassment, or otherwise disrupts the event, may, at the discretion of the organizers, be immediately removed. Participants removed as a result of their behavior will not receive any refund.
This virtual event will be hosted on Zoom—you will need a computer or other device that is capable of sufficient Internet access. If you have not used Zoom before, you may consider referencing Getting Started with Zoom.