DoraHacks Web 3 Blockchain Hackathon @Austin is open for registration!
About this event

For Registration please fill the form: https://forms.gle/yx52caaoY4DwnRtz8
and join our Telegram group: https://t.me/dorahacksaustin
Event Overview
Dear fellow hackers in Austin and nearby cities in Texas,
DoraHacks Global Hackathon Series (GHS) is coming, and it's in person! We want to shout out to all developers, designers, artists, hackers, enthusiasts, investors, and #BUIDLers in the Austin / Texas Crypto and Blockchain Space.
As the Covid situation gets more and more stable, we are excited to bring back the in-person hackathon vibe.
We aim to unite and support early-stage blockchain enthusiasts and projects in fields like Defi, DAO, NFT, Metaverse, MEV, Layer 2 technologies on Ethereum, Polkadot, Filecoin, Flow & Solana. We also encourage you to build on whatever ideas you find interesting from scratch.
This in-person hackathon will be hosted on May 15–16th in downtown Austin, Texas.
DoraHacks is where hackers build together. We host hackathons all over the world with the belief that everyone has the opportunity to build a unicorn product.
This time, we're pleased to have Multicoin Capital, Hypersphere Ventures, Krypital Group, Fundamental Labs, and Ethereum Austin joining as our co-hosts!
The event admission is free, with 4 meals, live music, and a big hacker party provided to you.
It's an amazing time to #BUIDL on #blockchain! Build your project and get a share of the $21000 prize pool.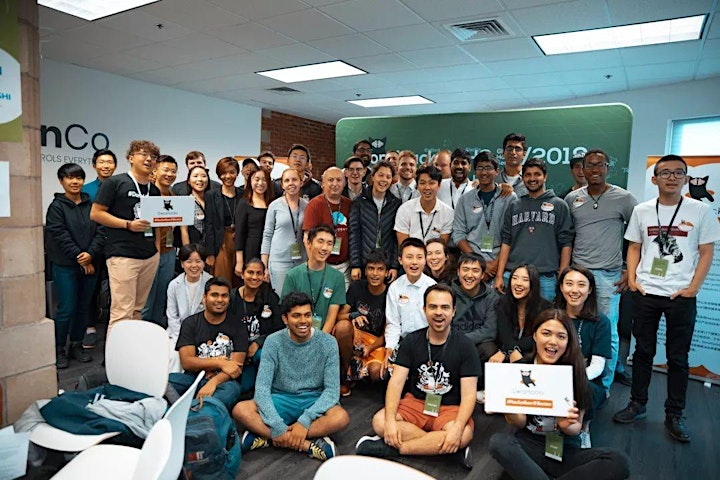 Timeline
Application: April 14 — May 14
Hackathon: May 15 — May 16
Co-Hosts: Multicoin Capital, Hypersphere Ventures, Krypital Group, Fundamental Labs, Ethereum Austin,Findora, Crust, Moonbeam, and MonoX.
Benefits that We prepared for you
Share of the $21000 Prize Pool (and it's still growing).
Instruction and mentorship: onsite and virtual mentors will be there to answer all of your questions, such as MetaMask, Filecoin, Coinbase, Manta Network, Consensys, Permanent Ventures, and our co-hosts Multicoin Capital, Hypersphere, Krypital Group, and Fundamental Labs.
In-person Conversations with the best blockchain hackers, industry leaders, mentors & tech instructors!
Project Live Demo: Teams will be invited to present their projects in live sessions.
Potential Investment Opportunities by our partners: there will be massive exposure to the community and DoraHacks GHS Venture Partners.
Our GHS Venture Partners are:
Multicoin Capital, Dragonfly Capital, Binance Smart Chain, HECO, OKExChain, HashKey, NGC, Fenbushi Capital, Fundamental Labs, DFG, SNZ, DuckDAO, BlockDreamFund, CANDAQ, Dealean Capital, Cabin VC, Axia8 Ventures, Kernel Ventures, Clovers Ventures, BlockArc, SevenX Ventures, Incuba Alpha, Signum Capital, LongHash Ventures, and Hypersphere Ventures.

In addition, there are
Participation Certificate: this will be given to all participants, and award certificates will be given to the Top 3 teams.
Free Food and live music at the event.
Registration and Referral Bonus: Upon registration, you will receive 0.5 DORA tokens (one Dora token is around 25 USD). Refer a friend to join the hackathon, and get a Dora token per person.
T-shirt and DoraBrainies: A Dora T-shirt will be given to every participant upon registration, and our limited-edition mascot toy will be granted to the Top 3 teams.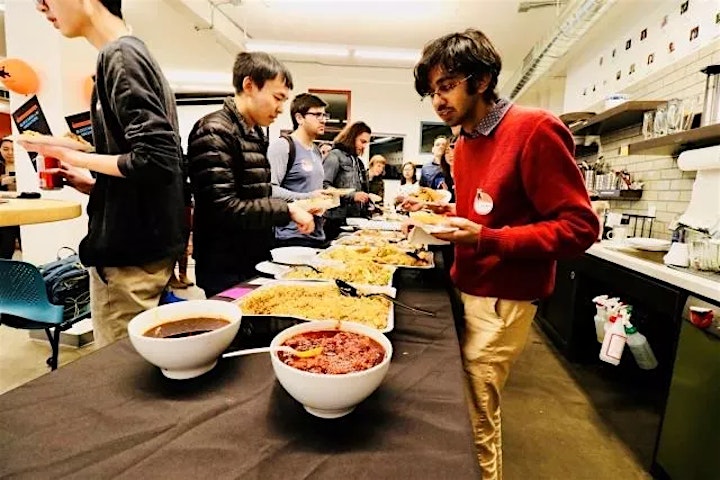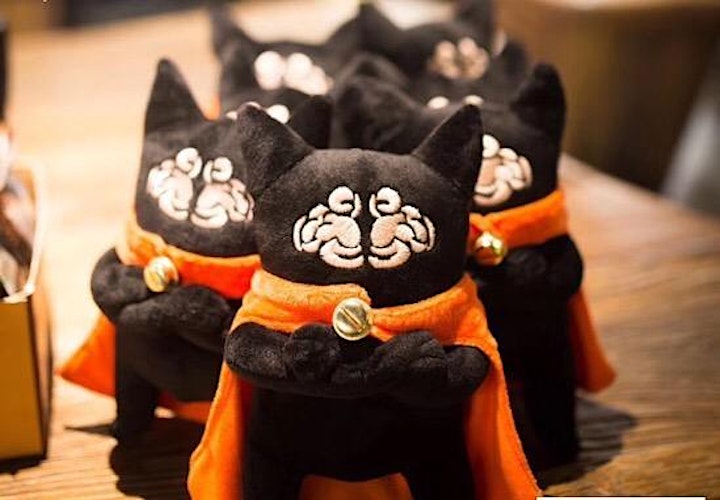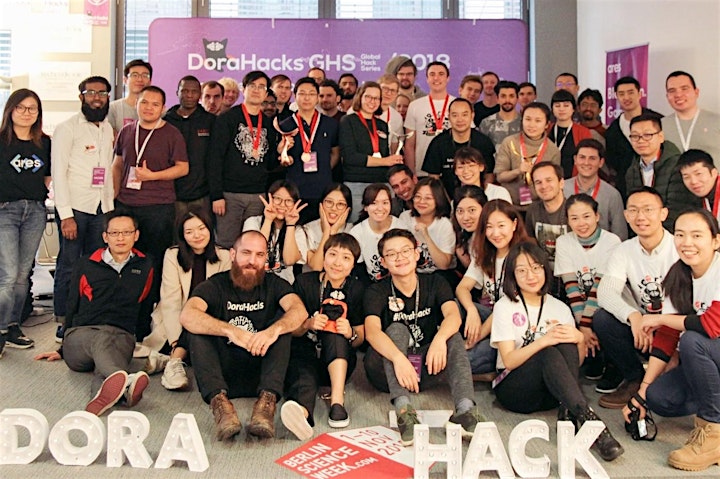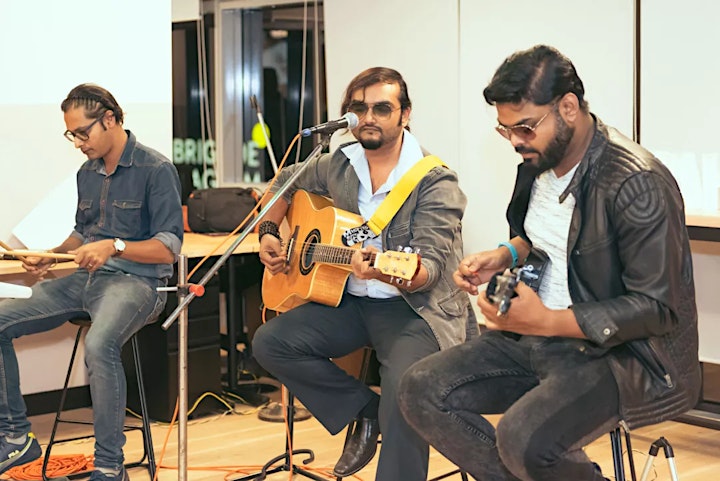 Our Judge and Mentor Panel
We invite top-notch mentors and judges from the cryptocurrency and blockchain industry, and venture capitals to join us at the event and support the hackers.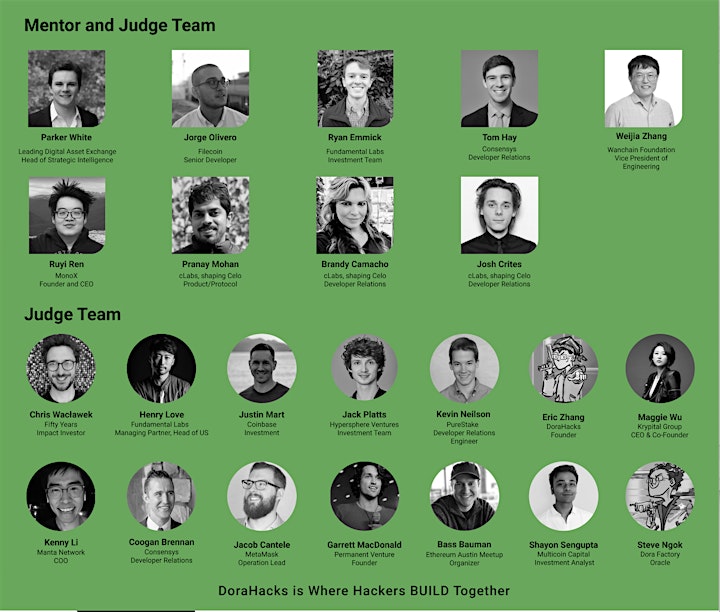 Who Can Apply?
We encourage every hacker in the following fields to apply:
Solidity | IPFS | NFT | DAO | Arweave | ZKP
Rust | Substrate | Polkadot | Kusama | Polkadot JS | Solana
Front-end | Back-end | Full Stack | Mobile App Development
Meme creator | Crypto Artist | DAO curator | UI/UX
New to blockchain? No worries!You're more than welcome to come to learn and have fun! We have mentors onsite and online to instruct you on all aspects!
How to apply
1. Join our Telegram Group at https://t.me/dorahacksaustin,
to introduce yourself, build/ join a team, and stay tuned for the most updated information about the event. We'll also be there to answer your questions!
2. Please fill out the application form:
https://forms.gle/35s87Jd7oAWRmTaQ6
It's advised to complete the form carefully and with detail, as we would select participants based on the information provided.3. Come to the venue on the weekend of May 15–16th, and start the challenge:
Theme: Web 3 Hackathon. Building Web3 Products, smart contracts, and other tech stacks or enhance the functionalities of existing products.
24-hour challenge: Each team has 24 hours to start a brand new project or improve an existing project. The project will be presented to the audience (developers, judges, investors).
Work in groups of 1–6: Hackers work in groups of 1–6, based on their expertise in fields such as smart contract development, product development, token economics, product design, UI, etc.
If you are improving an existing project: Teams working on existing projects need to clarify what has been done within the 24-hour period.
Q&A
What if I want to build a project, but have no teammates?
The hackathon telegram group is the best place to find the best teammates! Introduce your skillsets and your expectations for your teammates. Then, let the souls find each other.
Also, if you are a lone wolf, don't forget that solo hacking are welcomed as well!
Is this Hackathon free for all participating hackers?
Yes. Free admission to all hackers.
Have more questions or concerns? Please join our Telegram group and ask the admins!
Share it with your friends!
Please share this hackathon with your friends! We Have a Referral Bonus prepared for you!
Refer a friend to register for this event. If he/she is accepted for the hackathon, you get 1 DORA token(25 USD) per person as a bonus. If you invite 10 friends and all of them get selected, you get 10 DORA tokens (250 USD). In addition, if you refer 2 or more friends, you can win a Brainy, the limited edition of the DoraHacks mascot as an additional reward for making our hackathon more epic!
Make sure your friends put down your name in the form so we can airdrop DORA to you later.
About DoraHacks
DoraHacks is a decentralized global developer community, hackathon organizer, and venture builder. DoraHacks' blockchain developer platform HackerLink.io provides tools to incentivize and foster open-source blockchain development, such as grants, bounties, BUIDLs, and hackathons.
For more information on Dorahacks, please visit our website.
🛎 Follow DoraHacks on Twitter |Medium|Hackerlink|YouTube|Bilibili
Organizer of DoraHacks Web 3 Blockchain Hackathon @Austin May 15-16th
DoraHacks is a global leading hacker organization founded in 2014 which has reached over 300,000 hackers worldwide and hosted hackathons in 15 cities from 8 countries, connected 20,000 hackers with more than 600 technical and enterprise partners.
By facilitating the collaboration of world's hackers, we explore people's potential by exposing new ideas to each individual and improving their materialistic life through the continuing technology revolution, we believe in a techtopia where hackers can be connected by technology challenges