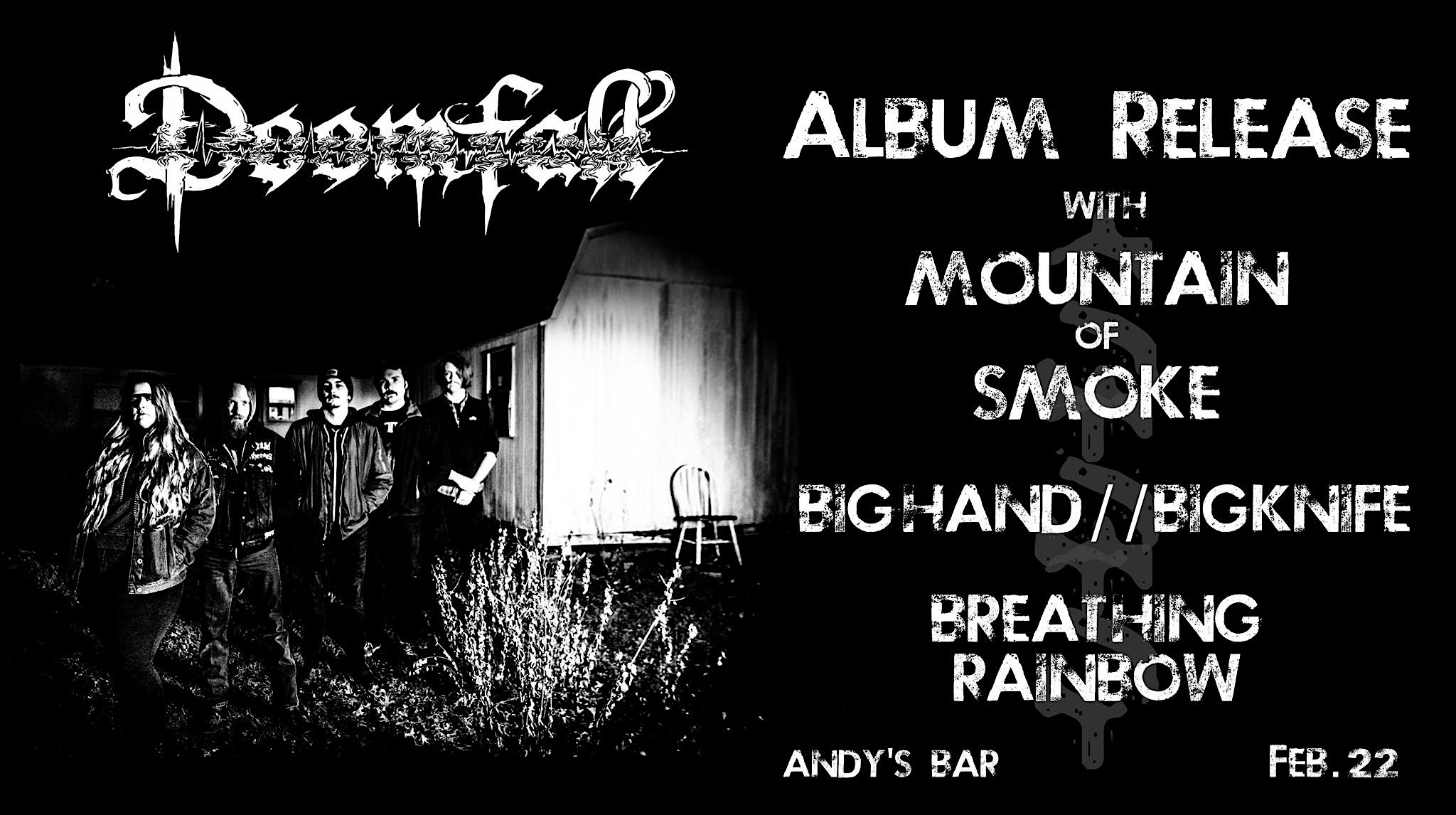 About this Event
Recorded in early 2019 at Civil Audio by Michael Briggs, Doomfall's self-titled debut album has been resting under wraps until the right moment for its unveiling. This February, the band is finally releasing their ambitious 4-track, 45 minute long brainchild into the digital & physical realm. To celebrate, Doomfall will be performing the album in its entirety, joined by their friends in Mountain of Smoke, Bighand//bigknife, and Breathing Rainbow, on stage at Andy's Bar (Denton, TX).
Non-stop, skull-crushing riffs.
Breathing Rainbow - feat. members of...
(HBSS, Sunbuzzed, Mother Tongues & Maestro Maya)
Bighand//bigknife
https://www.youtube.com/watch?v=v-Y4QDwdabI
Mountain of Smoke
https://mountainofsmoke.bandcamp.com
Doomfall
https://doomfall.bandcamp.com/releases
18+ // $8 // DOORS 8PM