Description

CPE Seminar Series - HOUSTON
Join us for a FREE Lunch & Learn. Attendees will earn one hour of CPE credit
Field of Study: Management Services
Transforming Finance: Principle-Based Organizational Structure
Despite the ongoing transformation of the finance function and its responsibilities, recent surveys indicate a continued reluctance by financial executives to adjust the design of their organization. Longtime expert commentator Dean Meyer, who has studied and enhanced organizational designs for decades, explains how a principle-based structure can deliver greater entrepreneurial thinking as well as improved teamwork to your enterprise.
---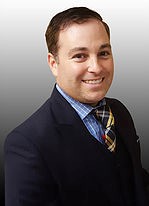 Moderator: Justin Lurie
Justin Lurie is a frequent public speaker, author and Partner at Sterling Concord Partners, a premier boutique investment bank which focuses on Middle Market Mergers & Acquisitions (client revenues ranging from $25MM to $150MM) with extensive expertise in mergers, acquisitions, and divestitures in multiple industries. Additionally, Justin serves on the American Petroleum Institute's Board of Directors, Houston Chapter as the Director of Media & Communications. He is the Author of the book, The Profit: A Concise Guide to Corporate Strategy, Implementation and Sales Execution. (Available on Amazon)
Previous to joining Sterling Concord Partners, Justin was a partner at the boutique investment bank Venture Capricorn, which focuses on transactions in mid market as both Sell side and Buy Side advisors. Mr. Lurie is a football fanatic following his Alma Mater the University of Michigan, where he received his BA in Organization Studies, International Relations. He also received his Master of International Business - University of Sydney – Sydney, Australia.
He is an avid soccer and tennis player.
---

Registration is required by Wednesday, October 18th in order to participate.

Please note: We have a new and improved registration system. Please follow instructions below. If you have any questions, please contact Chandler Whitworth by email cwhitworth@donwat.com or phone 713-595-4811