Sales Have Ended
Registrations are closed
If you have any questions, please contact Chandler Whitworth by email cwhitworth@donwat.com or phone 713-595-4811.
Sales Have Ended
Registrations are closed
If you have any questions, please contact Chandler Whitworth by email cwhitworth@donwat.com or phone 713-595-4811.
Description

CPE Seminar Series - HOUSTON
Join us for a FREE Lunch & Learn. Attendees will earn one hour of CPE credit
Field of Study: Management Services
What Lessons about Cybersecurity Can We Learn from Equifax?

The Equifax data breach was yet another cyber-heist involving the theft of significant personal data from a large enterprise. Although this specific incident is still under investigation, nbreaches like this have been happening – and getting bigger – for more than a decade. This provides cybersecurity experts, such as attorney and technologist Peter Vogel, with an opportunity to examine why these events keep occurring and what you and your organization can do to prevent them.

---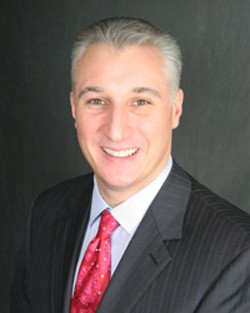 MODERATOR: STEPHEN R. WEBSTER

Currently, Stephen is Consulting Principal, CTO with MRE Consulting, a firm that offers both business and technology guidance and ranked as #1 consulting and system integrator for trading and risk management by CommodityPoint in 2014. In this role, he leads MRE's Information Technology Management practice area globally. His clients include Air Liquide, BG Group/Shell and Hearst. Stephen has built the practice into a strong competitor with the Big Four for IT strategy and infrastructure engagements.
Prior to MRE, Stephen founded StratITsphere Data Center Solutions, transitioned the company to a private equity investor and then served as CEO. Previously, he was the top technology executive at BG Group, a multinational oil and gas company recently acquired by Royal Dutch Shell, where he served as VP and CTO for global infrastructure strategy and delivery. Earlier, Stephen held positions with Accenture and Calpine Corporation in leadership roles in solution architecture, enterprise architecture, infrastructure services, and operations management.
Stephen has received numerous recognitions from the IT community including listing on the MSPmentor250's "Top People in Managed Services" in 2014 and CRN's "Next-Gen 250 List of Groundbreaking Technology Companies" for his work at StratITsphere in 2011 and 2012. He has provided expert commentary on topics ranging from data security to cloud computing, and has been featured on Bauer Business Focus, NPR and CBS Radio.
Stephen holds an MBA in Finance from the University of Houston and a BA in Computer Science from the University of Texas at Austin.
---

Registration is required by Wednesday, November 15th in order to participate.

Please note: We have a new and improved registration system. Please follow instructions below. If you have any questions, please contact Chandler Whitworth by email cwhitworth@donwat.com or phone 713-595-4811