Sales Have Ended
Registrations are closed
If you have any questions, please contact Chandler Whitworth by email cwhitworth@donwat.com or phone 713-595-4811.
Sales Have Ended
Registrations are closed
If you have any questions, please contact Chandler Whitworth by email cwhitworth@donwat.com or phone 713-595-4811.
Description

CPE Seminar Series - HOUSTON
Join us for a FREE Lunch & Learn. Attendees will earn one hour of CPE credit
Field of Study: Finance
Enterprise Performance Management through Business Planning and Analysis
Driving business performance in today's complex and volatile environment presents unique challenges for senior management, in general, and for corporate finance in particular. Because it is a rapidly evolving environment, there's also an increasing demand for finance leaders to lead business strategy in real time, a shift towards performance insight and higher value placed on an integrated business planning approach. As you look to make changes in better managing the performance of your business, there is great value and opportunity in understanding the benefits of Enterprise Performance Management, or EPM.
EPM can be described as the ability of an organization to effectively manage the execution of its business strategy through improved management decision making. It is the integration of various methods that translate your plans into results. In other words, it is execution or the framework for managing your strategy. Since strategy is of paramount importance, it is senior management's number one responsibility. EPM's main strength is in achieving success through the adjustment in execution of business strategies by aiding managers to sense earlier, and to respond more quickly to uncertainty. It enables this by pushing accountability for results to the lowest possible organization levels.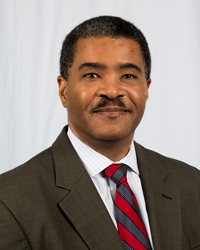 Facilitator: Andy Brown
Andy Brown will be our moderator for this discussion. Andy is a senior corporate accounting professional with extensive experience in financial accounting & reporting, financial statement preparation, and financial modeling & analysis in a variety of industries (energy, oil and gasoline refining, trading and marketing, petrochemical, telecom and not-for-profit). Andy has managed finance teams in global and domestic businesses generating revenues in excess of $1 billion (USD). His roles and responsibilities have included assignments in external financial reporting, tactical and strategic planning, project planning and analysis, and internal audit management. Andy's career began in public accounting with Deloitte & Touche.

---

Registration is required by Wednesday, July 19th in order to participate.

Please note: We have a new and improved registration system. Please follow instructions below. If you have any questions, please contact Chandler Whitworth by email cwhitworth@donwat.com or phone 713-595-4811