#dontneed2 HOT SHOT CAMP 2017 by Hunter "Nubs" Cayll
Description
This HOT SHOT CAMP, hosted and organized by Hunter "Nubs" Cayll the No Handed Shooter and Atlanta 3-Gun, Lawson & Palmer, LLC & the South River Gun Club in Covington GA, will serve #dontneed2 kids and is sponsored by NubAbility Outdoors (a division of NubAbility Athletics Foundation, a 501(c)3 nonprofit serving limb-different youth athletes)
This event is for congenital or traumatic amputee youth ages 8-17 only.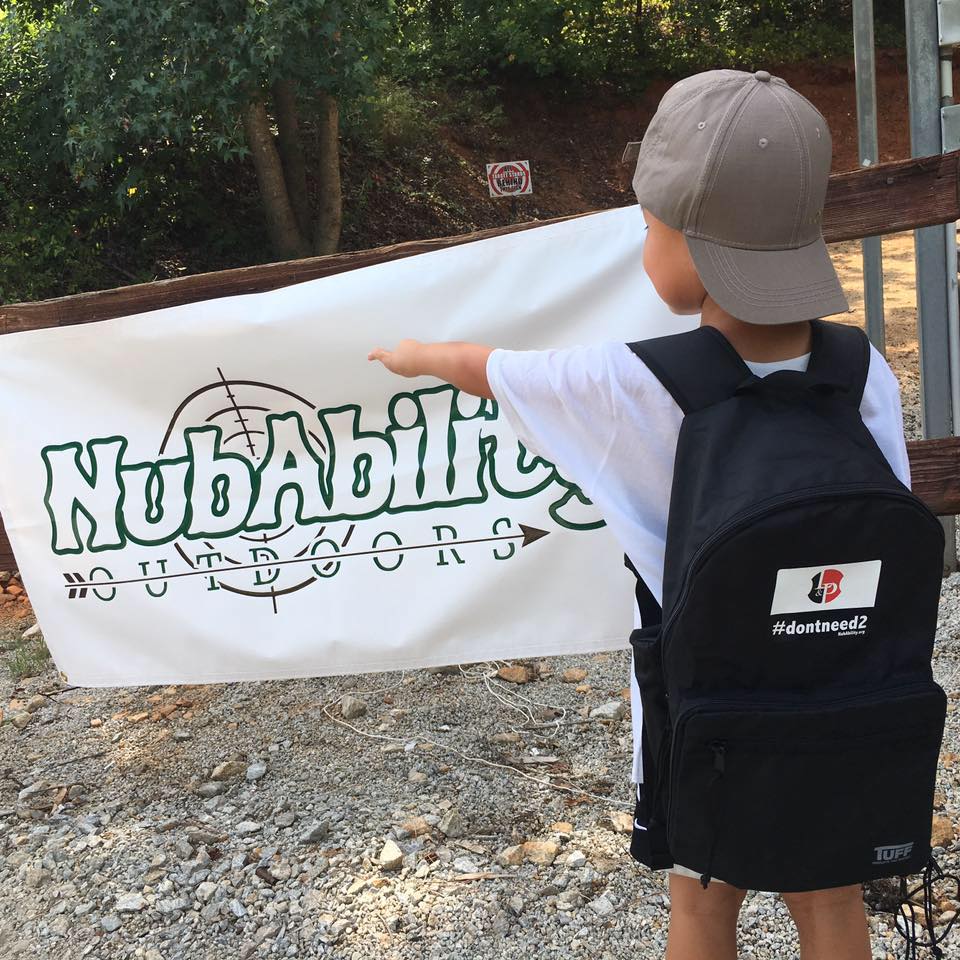 ALL REGISTRANTS MUST COME TO CAMP WITH PROOF OF GUN OR HUNTER SAFETY CERTIFICATION FROM THEIR HOME STATE!
Check-out Hunter's Facebook Fan Page and WATCH his videos.
https://www.facebook.com/HunterCayllNubs/
And his website:
http://www.nohandedshooter.com/bio.html
And NubAbility's:
https://www.facebook.com/NubAbilityOutdoors/?fref=ts
http://www.nubability.org/
What the #dontneed2 kid will experience 3 solid days of:
Instruction in firearm safety and handling.
Basic Plinking (.22lr Rifle)
Steel Challenge (.22lr Rifle/Pistol & 9mm Pistol)
Trap and Skeet Instruction and Competitions (20ga. & 12ga.)
3-Gun Experience (.223 Rifle, 9mm Pistol, 12ga/20ga Shotgun)
Expert adaptation tips and suggestions by professional Gun Smiths.
Instruction by some of the best shooters and certified instructors in the country.
Limb-different Shooting Coaches: Hunter "Nubs the No Handed Shooter" Cayll (Coaching Team Captain) Jared Bullock, former Green Beret, Sam Rudloff (Member of Lindenwood Universities National Championship Shooting Team) NubAbility Head Coach and Outdoorsmen Sam Kuhnert.
Competitions, games and awards.
Lunch will be provided on Friday & Saturday.
Camp shirt, bag and other NubLoot will be provided.
And much, much, more!!

What it costs:
$20 per limb-different youth!!! That's right! The fee is just to let us know you're serious about attending!!
Thank our sponors for this amazing opportunity!
Parents are FREE.
What to bring:
Eye Protection
Ear Protection (Please bring headsets! You can get them at Wal-mart for around $9).
Tennis shoes
Shorts
Sunscreen
Bugspray
All ammo and firearms are provided for use.
If you bring your personal firearms, our instructors will safety check it before it can be used on the range.
Lodging:
Negotiated room rate available upon registration.
Holiday Inn Express Conyors GA (678) 964-2400
Located SE of Atlana
#dontneed2 HOT SHOT CAMP is Made Possible By These Straight Shooters:
This event is proudly sponsored by NubAbility Athletics Foundation Lawson & Palmer, LLC, Atlanta 3-Gun, Freedom Munitions, Armalite, Lucas Oil, Vortex Optices, Stoeger, NubAbility Athletics Outdoors Donors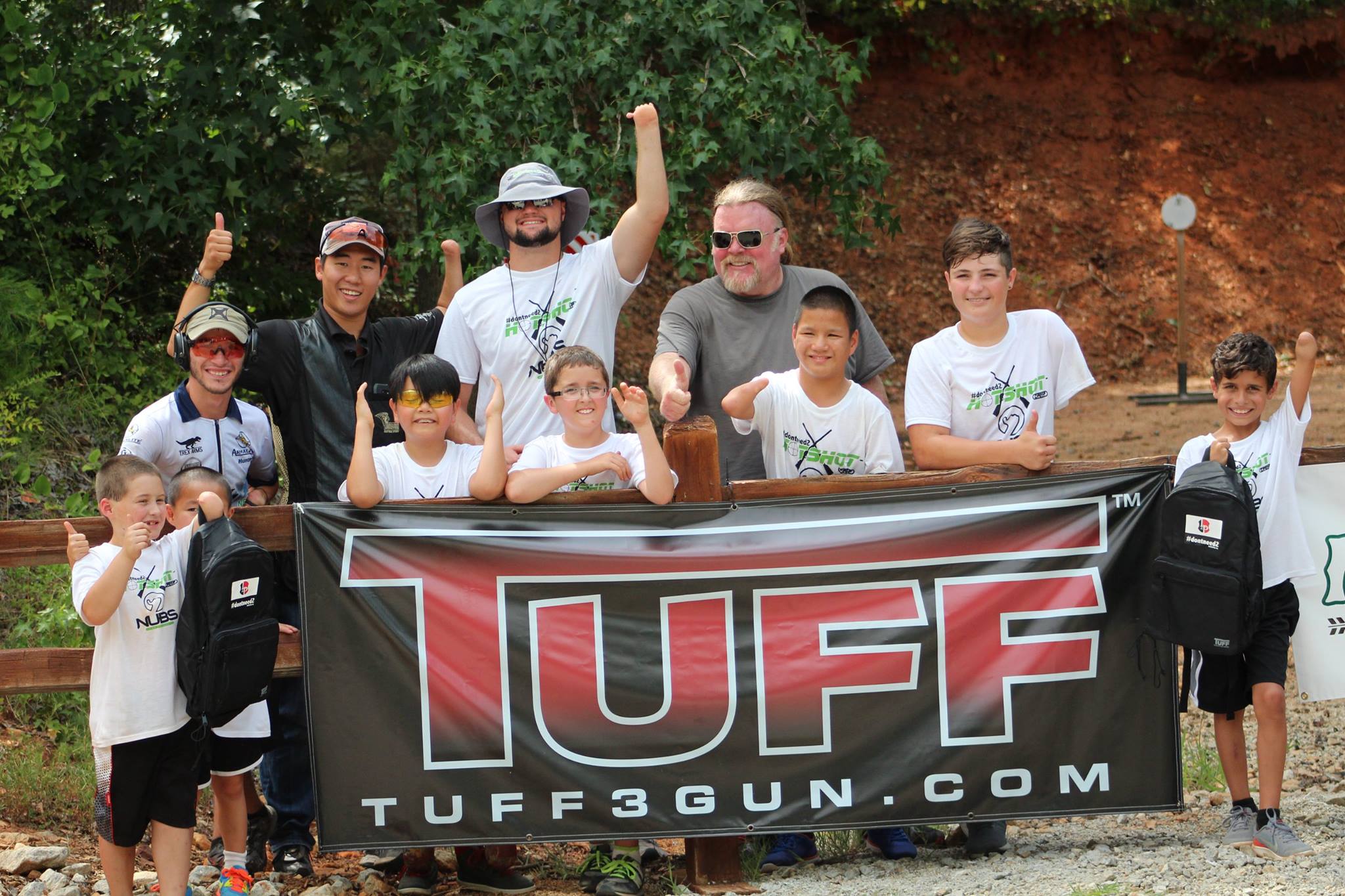 Questions?
Email Hunter Cayll for Activity related questions:
hunter@nohandedshooter.com Put HOT SHOT CAMP in the subject:)
Email Jana@NubAbility.org for Logistical Questions or Sponsorship Inquiries.
This is a fully insured event by the organizing hosts, Atlanta 3-gun and waivers of liability and photography must be signed in person before anyone will be allowed to participate.
ONLY LIMB-DIFFERENT CAMPERS WILL BE ALLOWED TO PARTICIPATE. PLEASE DO NOT BRING SIBLINGS.