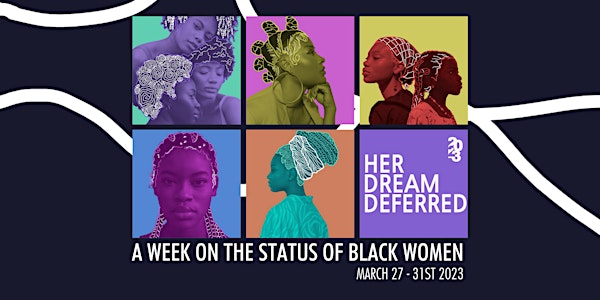 Don't Touch My Hair: Status of the CROWN Act
Join us for the virtual panel Don't Touch My Hair: The Status of the CROWN Act at Her Dream Deferred 2023.
By The African American Policy Forum
Date and time
Tuesday, March 28 · 4 - 7pm PDT
About this event
At the end of each March, in honor of Women's History Month and the UN's International Decade for People of African Descent, AAPF and other leading racial & gender justice organizations host a weeklong series of activities focused on elevating the crisis facing Black women and girls entitled Her Dream Deferred: A Week on the Status of Black Women.
AAPF invites you to join us for a panel discussion that will chart the politicization of Black women's hair as identity, a tool of resistance and celebration of Blackness and beauty. It will focus on the enactment of the CROWN Act and the ways in which Black women's hair and expression continues to be used as a conduit for discrimination, marginalization, violence and internalized self-hate. Through films, images and historical artifacts this panel will bring together leading advocates, artists and academics to root the conversation in the ways in which Black women can celebrate their hair while resisting the misogynoir that implicates the ways in which we choose to wear our hair. Join us as we dive into a conversation of healing, unlearning and celebration of Black hair.