Description
After a sold-out 2016 & 2017 #RadLivin is back.
A unique annual event made to inspire you to do what you love now. Speakers, Live Music and Rad Like-Minded people from around the world coming together to get inspired, share their dreams and celebrate livin' life to the fullest.
For full details: http://www.radlivin.com/
WHAT'S #RADLIVIN?
The purpose of #RadLivin is to inspire you to do what you would love to do now, rather than waiting for some point in the future. It's a declaration to live an authentic, rad life. Whether that's saying yes to going on an adventure that day, or to a dream that's been sitting in your heart, it's here as a reminder to do what you love, what completely excites you.
Picture it as a fun, inspiring conference, mixed with a rad, laid-back festival.
We're bringing you down-to-earth, successful speakers who are doing what they love and passionate about inspiring you to do the same. Our speakers are from all walks of life and are as real and relatable as they come. You will hear stripped-back stories about how they went for their dreams and gain applicable knowledge on how you can do what you love too.
After the speakers, there will be live music and space for you to collaborate, meet rad people, share your ideas and have an epic time.
WHERE AND WHEN?
17 March 2018 Sydney
The Paddington Town Hall
249 Oxford St, Paddington NSW 2021
SPEAKERS + LIVE MUSIC LINEUP
Alex Knorr & Lauren Williams, Founders of Will & Bear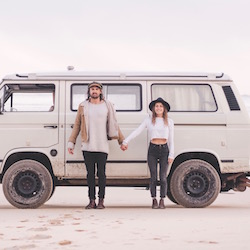 After life on the road, Lauren & Alex wanted a way to give back to their playground. Will & Bear, a unisex hat brand designed for adventure, plants 10 trees for every hat purchased. They'll teach you about the power of collaboration, running a startup, and how building a community around your idea leads to success.
Steph Gabriel, Founder of OceanZen Bikini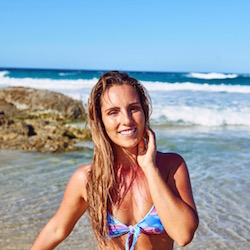 Steph's mission is to save our ocean one bikini at a time. After leaving her 9 to 5, she combined her passions for conservation and sustainability to launch Ocean Zen, bikinis made from recycled plastic bottles and fishing nets. She'll share the story of how she got started and teach you the mindset required for breaking out of the norm to pursue your dreams.
The Neverland Boys Co, Zac, Elliott, and Jaxon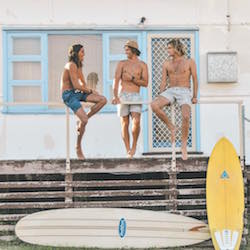 Three best mates Jaxon, Elliott and Zac travel around the world documenting their eternal youth. They live in a world where every day is an adventure and leaping into the unknown is the new norm. They'll share with you how they travel for a living, overcome the ups and downs of life on the road, and make the journey as important, if not more, than the destination.
Elise Cook & Dominec Palumbo, Founders of Down The Rabbit Hole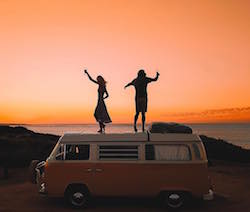 At a crossroads between starting a business or living a life of adventure, Elise & Dominic combined their unique visions to create a winery, Down The Rabbit Hole. You'll walk away from their talk with clarity on how to combine passions in multiple areas of your life to create something that is uniquely you.
Stefan Haworth, Photographer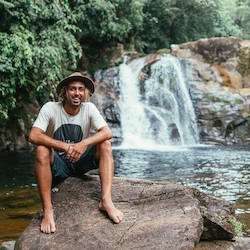 Stefan Haworth transforms the idea that photography needs to be an individual pursuit and believes that collaboration is at the core of strong story telling. He'll be joining Will & Bear to speak about their work together, creating through authenticity, and leaping before you're ready.
+ Special Guests
Muisc By Adam Harpaz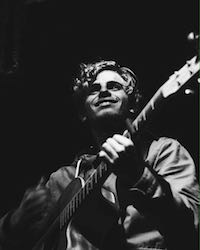 The Byron Bay based singer-songwriter Adam Harpaz paints pictures of peaceful coastal living through heartfelt performances and lyrical integrity. He'll get you on your feet and grooving into the night.
Music by Hollie Col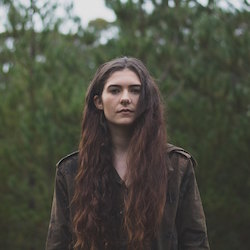 Hollie's tracks are layered with honeyed tones and universal sentiments that'll have you hanging on every word - deeming her the dawning love child of Vance Joy and The Lumineers that this world deserves.
HOW THE DAY WORKS
You know that feeling you get when you're traveling and because you feel removed from every day life, you gain perspective? Suddenly things that you thought weren't possible now feel like they are. Stepping into #RadLivin is like going on an adventure for the day that gives you the tools and inspiration you need in order to say yes to the things you would love to do.
The day will kick off with talks from our speakers. They will feel like mates who have come together to share with you anything you'd like to know about following your dream. It also wouldn't be #RadLivin without feeling like you're at a party. Following the speakers there will be live music that will get you on your feet and give you a chance to further connect and have an epic time.
WHO WILL BE THERE
Rad people from around the world coming together to follow their dreams, while encouraging the person next to them do the same.
We know that when you're doing what you love, it's much more fun to have like-minded people around you who have your back. Come and meet other inspired individuals who are ready to go against the grain and do what they love.
We're about forming genuine connections and having an epic time. Throughout the day there will be opportunities to connect, collaborate and celebrate this rad life.
YOU WILL ALSO GET
• Admittance to the event (Must be 18+ to attend)
• Inspiration and actionable knowledge from unique speakers and industry leaders who are out there doing what they love, coming together to teach you how you can do the same.
• Rad spaces for photos - it will be like walking into an Instagrammer's dream.
• Snacks and beverages.
• Chance to win a trip for two on Contiki's Southern India Trip.
• Unique selected gifts.
• Special guest, Dani Kirk, will share with you an epic opportunity to be a part of The Travel Project - centered around creative storytelling and discovering how travel has the ability to evoke positive change. Contiki is partnering up with content creators from around the world, working with them to explore the ways in which travel makes you a better human being.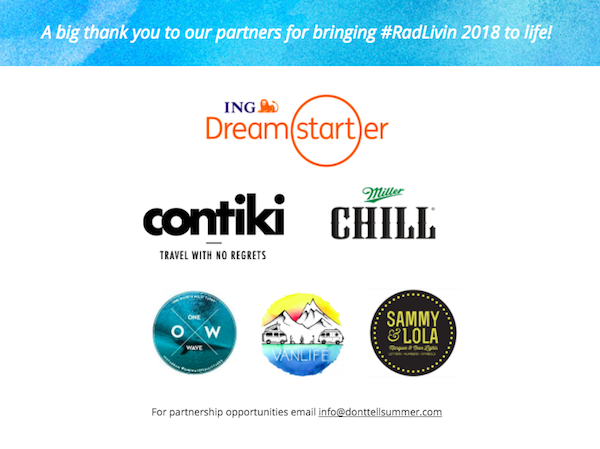 FAQs
Are there ID requirements or an age limit to enter the event?
You must be 18+ to attend and IDs will be checked at entrance.
What are the times?
Registration opens at 9:30am, the earlier the better the seat you'll get for the speakers! We'll end at about 7:30pm
Are you a student?
Email us at info@donttellsummer.com
Where can I contact the organiser?
info@donttellsummer.com
Are tickets refundable?
Tickets are not refundable. However, you can do a name transfer.