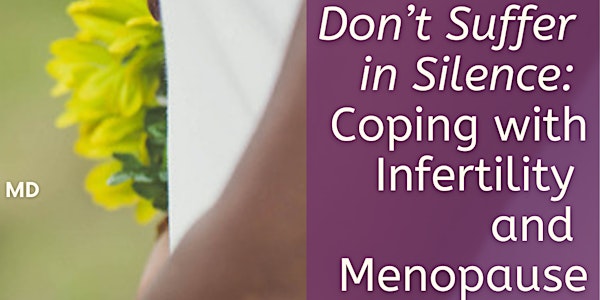 Don't Suffer In Silence: Coping with Infertility and Menopause
Don't miss this opportunity for a supportive dialogue around evidence-based facts on these important women's health issues.
About this event
Infertility and menopause are two women's health issues that adversely impact women of color at higher rates than other ethnic groups. We invite you and your closest friends to join us around our virtual table where medical and mental health professionals will share knowledge and tools to help you cope.
#deltasigmathetasorority #dstmrac #physicalandmentalhealth