Description
Are you experiencing friction with your coworkers? Are you having difficulty communicating with your boss? Do you feel like you're not being heard?

Then this is the class for you. This course is a fast-paced, interactive, fun-filled day that will teach you what motivates you, what drives you, and what fears are preventing you from getting results. Through a series of experiential exercises, we promise you your "aha" moment.
So what are you waiting for? Join us and make work suck a little less.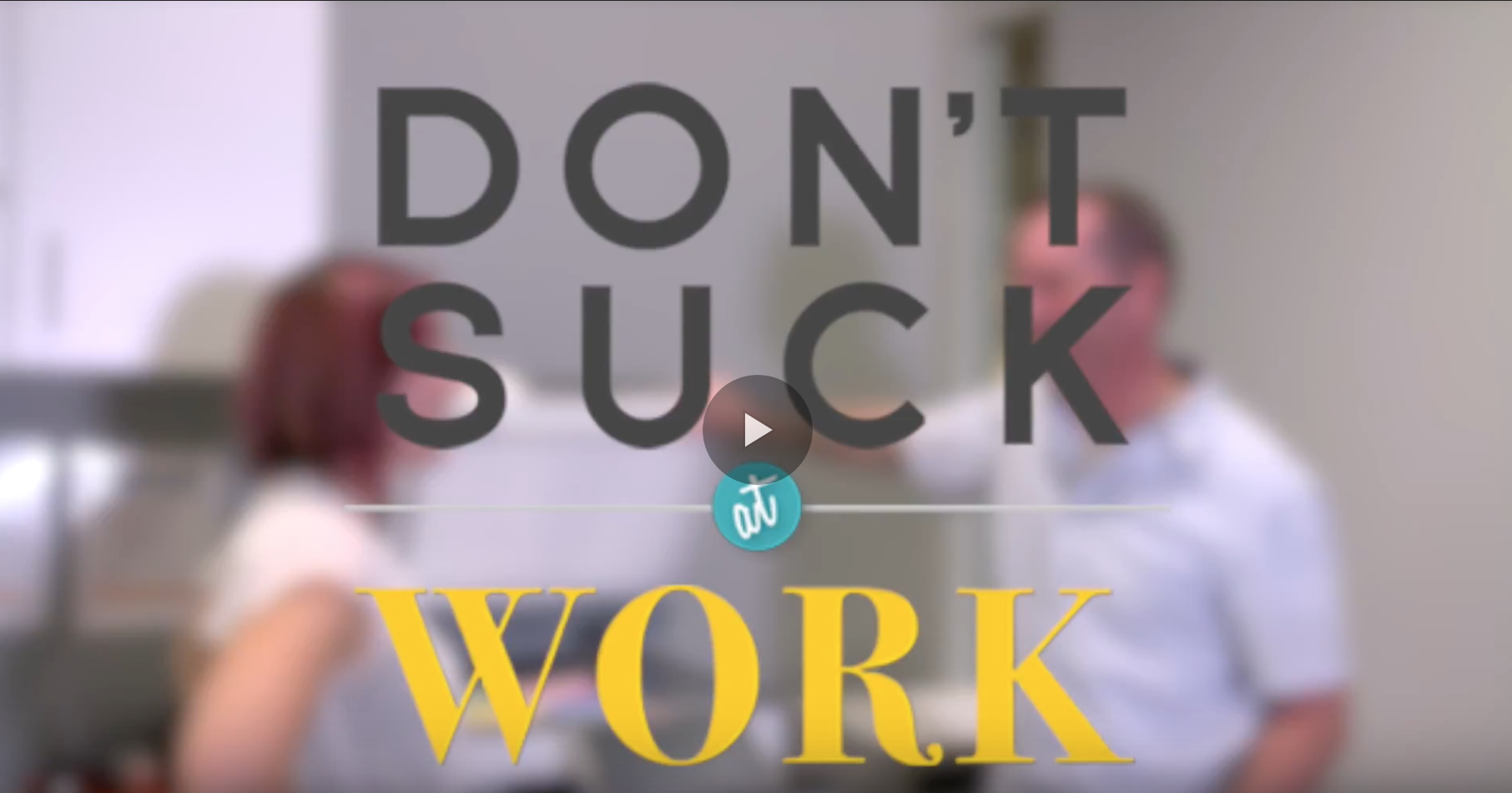 Don't Suck at Work: For Everyone
Don't Suck at Work: For Everyone is a foundational communication and emotional intelligence workshop designed to improve workplace communication. This program should be the basis of every workplace training for employees, managers and executive leadership.
How do we do this?
It's about YOU:
Discover your individual communication style

Identify your blind spots

Reduce your stress levels

Uncover how you contribute most effectively in the workplace
It's about THEM:
Learn why people do the things they do

Recognize their communication styles, strengths, weaknesses and fears

Observe how they react to stress differently than you

Motivate them to contribute most effectively
It's about the TEAM:
Learn how to increase communication

Master conflict reduction strategies

Deepen and create lasting trust

Create highly effective teams
Nitty-gritty details
This one-day workshop is designed to teach participants about themselves, identify communication patterns and address negative reactions created by stress and conflict, creating actively engaged employees at work.
Workshops are eight hours and utilize the following tools:
Wiley Everything DiSC Workplace Personality Assessment and Report

Employee Success Model

S.A.M.E. Communication Methodology
What people are saying:
It helped tremendously to take this class with our own department and other departments we continuously work with. Nicely done. - Wendy
I walked away with new insights. - Shawnda
Every organization should make their employees take this training. - Steve
Date and Time
Location
Refund Policy