| | |
| --- | --- |
| Don't Sing No Blues For Me by Glenn Alan | |
Event Details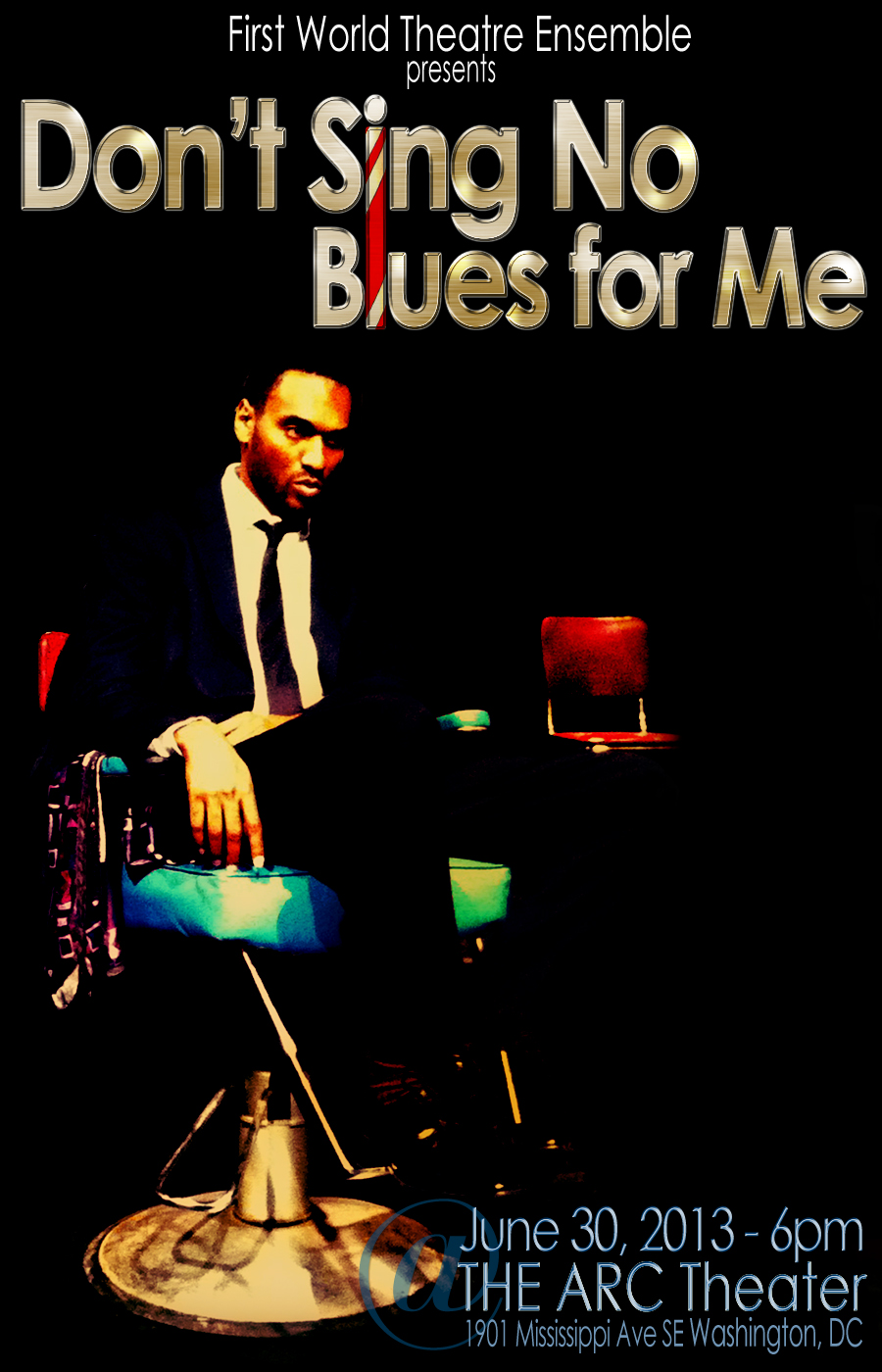 First World Theatre Ensemble presents Don't Sing No Blues for Me by Acclaimed playwright Glenn Alan, directed Zuhairah McGill.
When a powerful storm blows into town, in the form of an abandoned child named Choice, this small country town stands to be blown apart under a painful past. Summoned to a small town he has never visited, for the funeral of a mother he has never known, Choice discovers more than his past, he discovers his future. But his presence threatens to uproot lives that thought to be safe in the secrets his biological mother held.
Set in a rustic North Carolina barbershop, circa 1970, Don't Sing No Blues for Me tells the story of three generations of African American men, whose lives are held together by a lie that could destroy them all. This drama is ignited by a conflict, fueled by guilt and extinguished with love. With a small cast of six, Alan is able to take us on an often times humorous journey, looming with presence bitterness, in a world waiting to be discovered. This is the story of grandfathers, fathers and sons whose lives are held together by a lie, because it is easier than the truth. Alan is passionate with this story, creating for them a space in which people are remembered not only by their indiscretions but also for the triumphs that life sometimes sends their way.
"Everybody gets the blues from time to time, and if they tell you that they ain't, then they's lyin."    --Deacon
Where

The ARC Theater
1901 Mississippi Avenue Southeast
Washington, DC 20020


Organizer
DC Black Theatre Festival
Don't Sing No Blues For Me by Glenn Alan