About this Event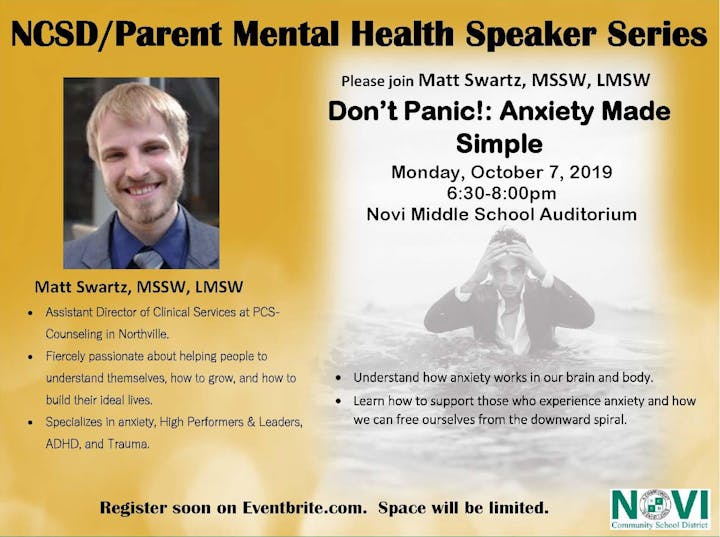 NCSD/Parent Mental Health Speaker Series
Please join Matt Swartz, MSSW, LMSW
Don't Panic!: Anxiety Made Simple
Monday, October 7, 2019
6:30-8:00 p.m.
Novi Middle School Auditorium
Understand how anxiety works in our brain and body.
Learn how to support those who experience anxiety and how we can free ourselves from the downward spiral.
Matt Swartz is the Assistant Director of Clinical Services at PCS-Counseling in Northville.
He is fiercely passionate about helping people to understand themselves, how to grow, and how to build their ideal lives.
He specializes in anxiety, High Performers & Leaders, ADHD, and Trauma.