Description
After a tumultuous 2018, social media is in murky waters in 2019. What's happening with Facebook's privacy issues? Do people trust social media anymore? How do I connect with my audience in an age of skepticism? We will talk though some emerging trends to watch throughout the year as well as tackle some simple but effective strategies for engaging with your fans and followers in an uncertain social media landscape.
About our speaker: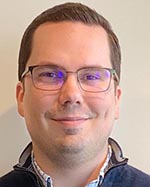 Micah Fry is a Social Media Strategist at DEG Digital, a top digital marketing and commerce agency in Overland Park, KS. He's passionate about helping brands employ social media to affect their audience and provide meaningful content with actionable business results.
He previously was Social Media Manager for Wyndham Vacation Ownership (now Wyndham Destinations) working in analytics, reputation management, social listening and community management. When Micah's not working, he's catching up on the latest pop culture, geeking out over the newest tech gadget or planning his next trip to Disney World.
Meeting details:
IndyComm is open to all who have an interest in the topic and who want to network with other professional communicators in the Kansas City area. We each buy our own lunch. Registration is free for KC IABC members. Non-members (and past members) pay $10 each.
Register now!
11:30 a.m. – 1 p.m., Thursday, April 4

Johnny's Tavern private room

8719 W. 95th St., Overland Park, KS 66212
(913) 948-9500