Don't Just "Make the Logo Bigger!": Creating Great Client Relationships
Description
---
Online ticket sales for this event have ended. Tickets will be available for purchase at the door.
---
Want Happier Clients? Join us for our monthly Signature Luncheon as Karl Sakas, President of Sakas & Company and President of Triangle AMA joins us from Raleigh to share his expertise.
What if every client respected your advice and happily paid on time? Agency consultant Karl Sakas (@KarlSakas) from Sakas & Company will share how you can get the best results, whether you work with external or internal clients.
Karl has worked with hundreds of clients over the past 19 years. He's worked at agencies, in-house, and as a freelancer. His clients have included small businesses, large corporations, non-profits, and even an Olympic athlete.
His engaging luncheon keynote includes Q&A time to answer your questions about how to get what you want from your clients. Thanks to Charleston AMA, you'll go back to the office with plenty of concrete ideas to make your job easier immediately!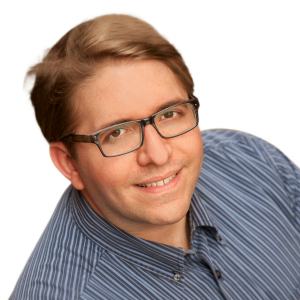 About Karl
Karl Sakas (@KarlSakas) helps digital marketing agencies grow without the usual growing pains. He founded and runs an online community with 1,400+ agencies in nearly 50 countries. As president of global consulting firm Sakas & Company, Karl has advised agencies on 6 continents about operations, strategy, and leadership.
Karl is the author of The In-Demand Marketing Agency and has written 175+ articles on agency management. He speaks 30-35 times a year at industry associations and conferences like INBOUND, BOLO, AMA, AAF, and the Digital PM Summit. When he's not helping clients, Karl serves as 2016-2017 President of Triangle AMA and volunteers as a bartender on a 1930s railroad car.
Get a free copy of his popular eBook Don't Just Make the Logo Bigger: Taking Clients from Painful to Profitable when you sign up for his email newsletter.
---
Want an easier way to handle "Make the logo bigger" requests? JOIN US on Thursday, August 11th!
DON'T FORGET! Door price for luncheons will increase by $5, so register early.
Tickets:
Member $20 in advance / $25 at the door
Non-member $30 in advance / $35 at the door
Student $20 in advance / $25 at the door
Please remember to register for the luncheon no later than Wednesday, August 10th.
Thank You to Our Event Sponsor

Hilton Garden Inn Charleston Waterfront, Hospitality Sponsor
Thank You to Our Annual Sponsors

The Post and Courier, Platinum Sponsor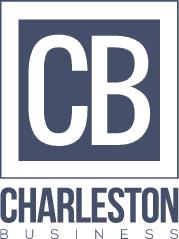 Charleston Business Magazine, Gold Sponsor