Description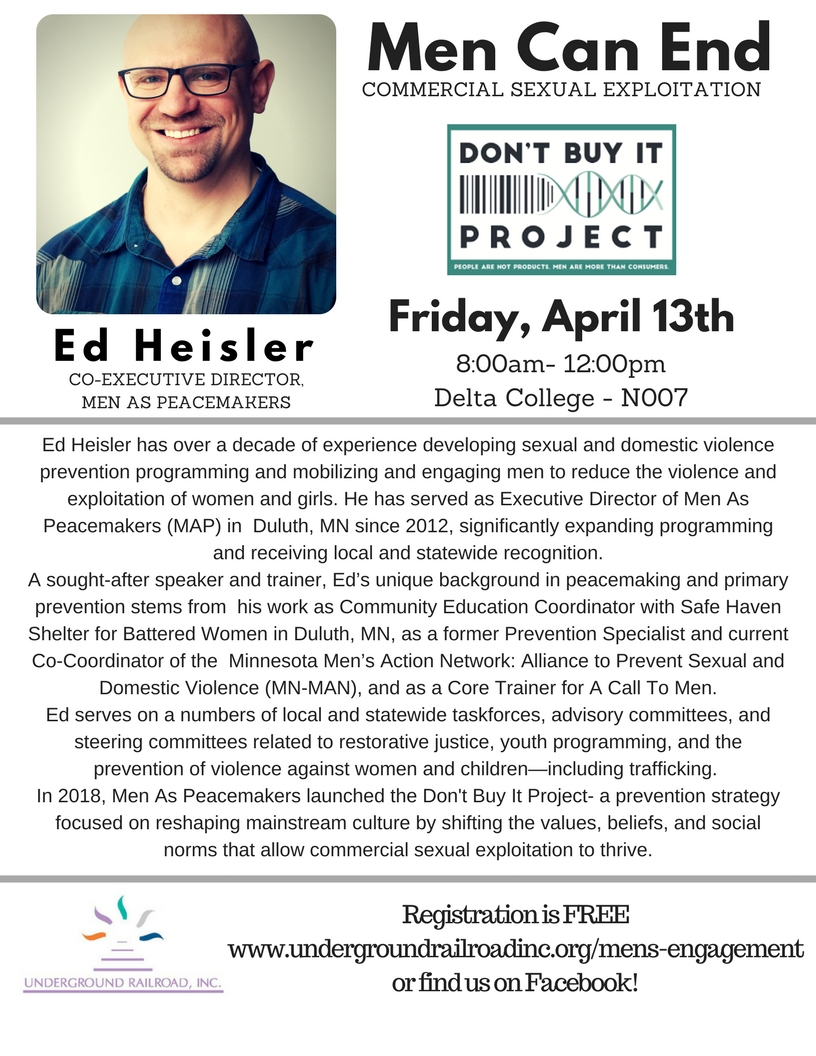 Men and boys play a critical role in helping to prevent sexual assault, domestic violence, dating violence, stalking and human trafficking. Men can choose not to perpetrate acts of violence and challenge those men who do. They can also challenge ideals and attitudes which support violence against women.The #metoo and #timesup movements have gained national attention, causing a media firestorm which caused hundreds of men to respond with #HowIWillChange- its time to act: What will you do to end violence against women?
Join us on Friday, April 13, 2018 from 8:00am-12:00pm as Ed Heisler addresses the role men play in ending violence against women and girls and how to engage everyday men as active change agents, reshaping mainstream culture by shifting the values, beliefs, and social norms that allow violence against women to thrive.
Registration begins at 7:30am. Light breakfast refreshments will be available.
PLEASE NOTE: While this information is useful for everyone, the target audience for this conference is men.
You can find out more about Ed Heisler and Men as Peacemakers at http://www.menaspeacemakers.org/.