Don't be Baffled by the New DynoChem Mixing Utilities (USA)

Thursday, December 5, 2013 from 9:30 AM to 10:30 AM (CST)
Event Details
New DynoChem vessel utilities delivered just in time for Thanksgiving!
If you use the DynoChem utilities for mixing and heat transfer calculations, we recommend you attend this event.
During this webinar, Dr Joe Hannon will introduce the updated capability to include the effect of different levels of baffling in these vessel calculations and will show their effect on calculated parameters such as vortex depth and wetted area.
You can choose whether to attend at 9.30AM CENTRAL EUROPEAN TIME and/or 9.30AM US CENTRAL TIME. Timezones: Click here to check the local time of the event in your timezone.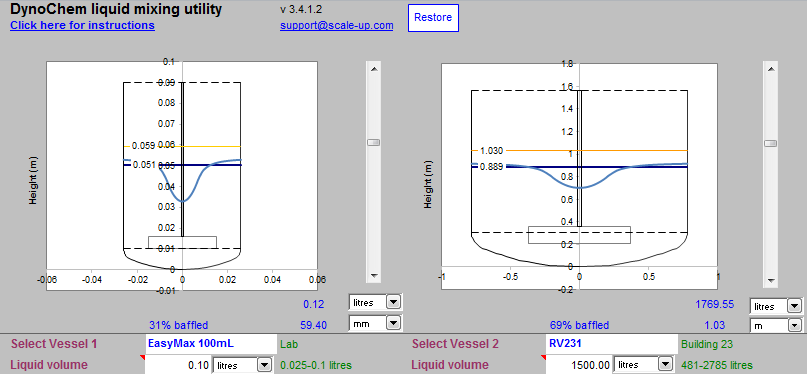 Event audio will be available via your computer speakers and headset.  If attending using your own computer, check your setup here.
Registration is open to DynoChem customers and prospective customers from industry, academia and government.