| | |
| --- | --- |
| Donna Sachet's 24th Annual Songs of the Season, benefiting AEF | |
Event Details
Donna Sachet presents
Songs of the Season
benefiting AIDS Emergency Fund for 24 Years!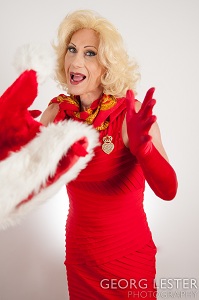 As many people say,
"The holidays don't begin until you've seen 
Donna Sachet's Songs of the Season." 
Donna Sachet's Songs of the Season, benefiting the AIDS Emergency Fund, returns for the 24th year. Monday, Tuesday, and Wednesday, November 28, 29 and 30, 2016 at its new home at Halcyon. If you have never attended this amazing holiday cabaret show you will be in for a real treat. The show promises you an evening filled with a variety of locally and internationally recognized and spirited entertainers; all determined to usher you into the joy and excitement of the holiday season.
Confirmed guest stars include:
Sharon McNight (Broadway Tony nominee & comedy favorite)
Brian Kent (international pop singer)
Jason Brock (The Voice finalist & local singer)
Dan O'Leary (handsome, gifted singer)
Brooke Michael Smith (2016 SF Cabaret Competition winner)
Dyn4mix (quartet from the SF Gay Men's Chorus)
Kippy Marks (extraordinary violinist)
Abigail Zsiga (English electronic dance artist with the voice of an angel)
Leanne Borghesi (cabaret performer)
As always, prepare to smile, laugh, applaud, and even shed a nostalgic tear or two as a talented group of performers and friends join Donna in sharing the magic that is
 Songs of the Season
 BECOME A SPONSOR TODAY!
Grand Patron - $10,000
Presenting Patron - $5,000
Archangel - $2,500
Angel - $1,200
Santa - $600
Elf - $250
Special thanks to our Media Sponsor - San Francisco Bay Times
When & Where

Halcyon
314 11th Street
San Francisco, CA 94103


Organizer
AIDS EMERGENCY FUND
For thirty-three years, AIDS Emergency Fund (AEF) has been a financial lifeline, providing more than $34,000,000 to help tens of thousands of San Franciscans disabled by HIV/AIDS avoid eviction or utility shut-off and live stably and independently in our community.
There is great hope these days that new medical interventions, coupled with political and financial will, can result in fewer new infections, possibly even an end to the spread of AIDS.
While the thought of an AIDS-free generation is a great step forward, it is cold comfort to those already infected. People who have battled HIV/AIDS for a decade or more — those who have experienced the permanent and debilitating side effects of the illness or its treatments — will not suddenly fully recover and re-enter the work force. Thousands disabled by HIV/ AIDS will still need financial help from AIDS Emergency Fund, supportive services from our community partner agencies, and specialized (and expensive) medical care.
While AEF joins in anticipating a bright future for HIV prevention, we remain committed to being a beacon of hope for low-income San Franciscans already disabled by HIV/AIDS. We are honored to operate in a city that values all its residents, thankful for a community of donors who share our vision, and committed to helping our clients live with dignity until there is a cure.
Donna Sachet's 24th Annual Songs of the Season, benefiting AEF