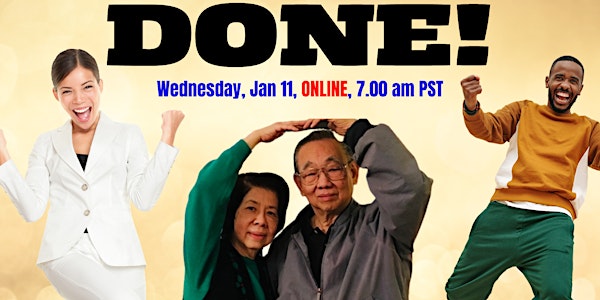 DONE! Time to Heal and Have What You Want
Are you done being single/broke/unfulfilled/grieving? If so, discover this key missing link and finally have what you'd love and thrive!
About this event
Are you Done, seriously Done, being broke?  Single yet again?  in pain from past heartbreaks and losses?  Unfulfilled and joyless?  Tired of being tired?
Are you done stirring in your bed at 2.00 am, wondering when, IF, things gonna change...
Are you done crying 'til you pass out? or passed out from partying to fill the emptiness?
Are you done paying for pricey programs and still not having the results you want?
Do you have enough of feeling guilty?
Are you DONE being done? Is enough finally really enough?
If you are, then this workshop is for you.
Join us and discover the missing ingredient that only a few know, and even fewer know how to help you use it to create the results you want effectively, quickly, and economically.
If you are serious that 2023 is the year you finally DO it and have what you want and thrive, even more, click on the link and register. I'll see you at the workshop.