| | |
| --- | --- |
| Donation Pages & Nonprofit Website Course (Fundraising Certification Course 4 of 7) | |
Event Details
Fundraising Certification Course 4 of 7
Donation Page & Nonprofit Website Course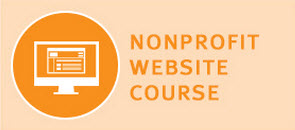 You'll learn:
We'll show you how to fix your website to be one that inspires action and drives donations. In this course you'll learn:
How to improve your nonprofit home page

How to make it easy for donors to give online

How to create compelling content

The elements of a fantastic donation page

How to convert visitors into donors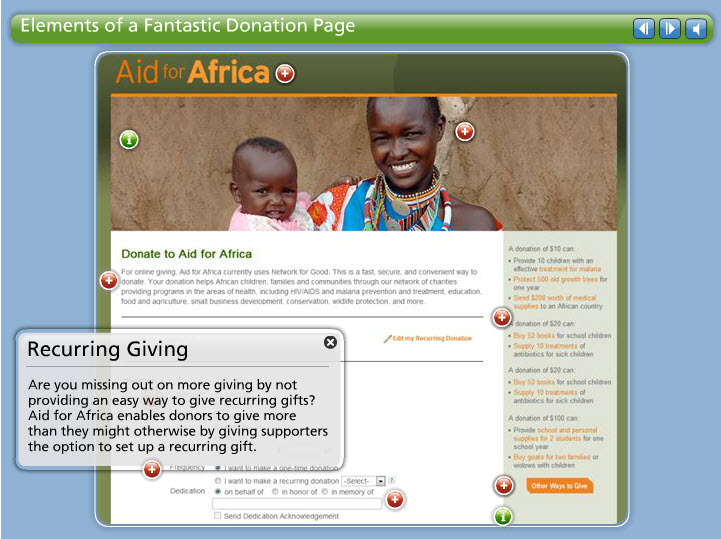 Benefits
You will receive ...
Nonprofit Website Course (4 lessons and a quiz) by Network for Good. Whether they give online or offline, potential donors look to your website to find out why they should support your cause.
2 Pre-/Post-Training Webinars with Phil Johncock, ANN Executive Director and Web Designer - Webinars are designed to bookend (pre-/post-) your online course training with Network for Good. Watch the pre-course webinar. It will motivate and guide you through the process of completing the course, learning new content, and completing your certification requirements. Join us on April 30 (post-course webinar).

BIO:

In 1997, Phil Johncock designed the first online course for the Nevada System of Higher Education. He also created the Nonprofit Website Project in 2011 to help Nevada nonprofits create their own websites using WordPress and proven Internet marketing strategies.

Nonprofit Home Page Checklist

Website Plan Worksheet

Post Your Page for Review

Example: Elements of a Fantastic Donation Page

Donation Page Checklist

Quiz: Is Your Website Slick or Ick?

Recommended Reading & Resources
Process
Step 1

– Watch the pre-course webinar recording.

Step 2

– Complete the Nonprofit Website Course online by

Network for Good

on your own, at your own pace, in the privacy of your own home or office.

Step 3

– Attend the post-call on April 30 at 9 am.
Course Content
Lesson 1: What Makes a Great Nonprofit Home Page 

Lesson 2: Answer the Key Questions 

Lesson 3: Tackle Your Site 

Lesson 4: Donation Pages Made Awesome 

Quiz: Is Your Website Ick or Slick?
Cost?
$10 = ANN Members (BEST VALUE*)

$60 = Non-Members 

Not an ANN Member, Yet? Click here to join ANN for as little as $75/year (sliding scale based on annual budget) for unlimited employees/board members from your nonprofit to access this training as well as access14+ valuable ANN member benefits. *Save up to $350 per person for the complete 7-course Fundraising Certification! 
ANN 7-Course Fundraising Online Certification:
7 Courses
End-of-Year Fundraising 

Single-Day Giving 

Certification
You, too, can get a Certificate of Completion 3 like this one from Course 1 ...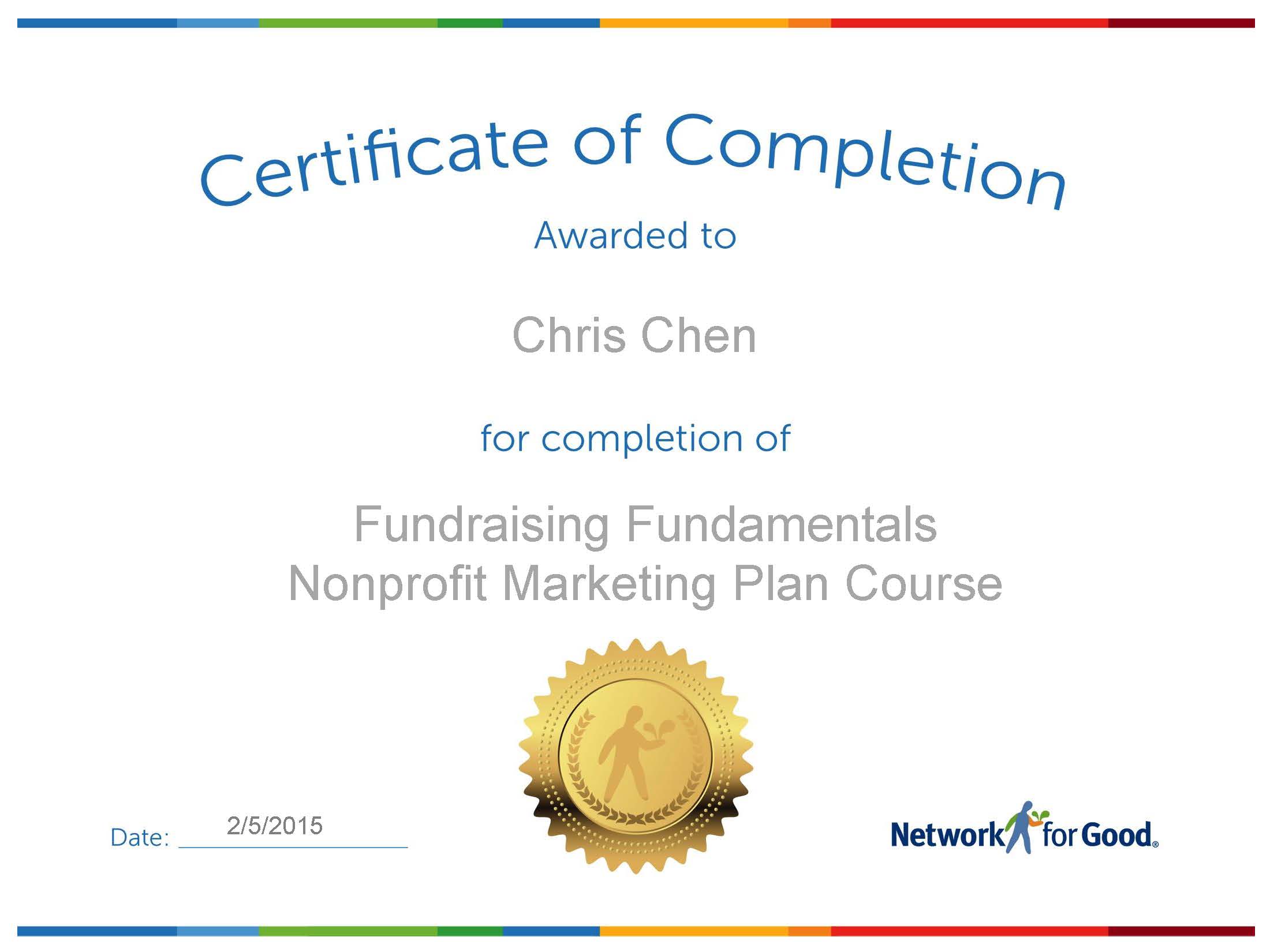 When you complete requirements for each monthly module, you are eligible to receive a certificate from Network for Good as well as be eligible for continuing education points through Certified Fund-Raising Executive (CFRE) International. Complete all 7 monthly modules, and you will be eligible for a Fundraising Series Certificate from the Alliance for Nevada Nonprofits (ANN).
Organizer
Strengthening communities by increasing the influence and capacity of Nevada's nonprofit sector