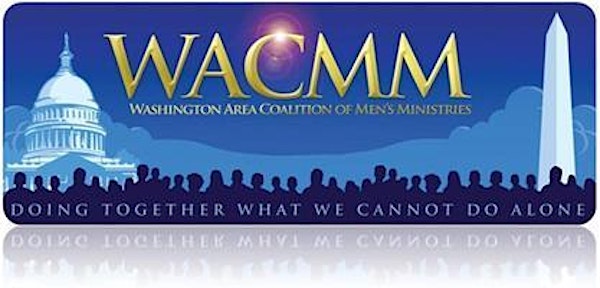 Donate to Reaching Men for Christ
Donate to Reaching Men for Christ
About this event
Your contribution is tax-deductible and you will support the ongoing ministry of the Washington Coalition of Men's Ministries (WACMM).
WACMM is a ministry of Foundation for Manhood, which is a  501 (c)(3) non-profit, tax exempt organization.
We thank you in advance for locking arms with us to minister to men in the Mid-Atlantic Region.