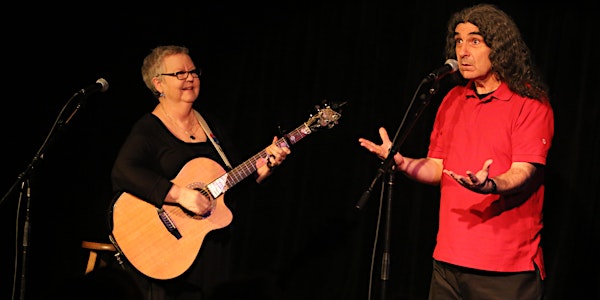 Don White & Christine Lavin: JONQUIL CITY SESSIONS CONCERT SERIES
When and where
Location
American Legion Music Hall 160 Legion Drive Smyrna, GA 30080
Refund Policy
Contact the organizer to request a refund.
Description
Don White & Christine Lavin
Saturday, May 14, 2016, 7:00 pm
American Legion Music Hall
160 Legion DR SE, Smyrna, GA 30080
______________________________________________________________________________________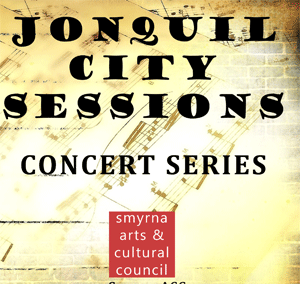 A Jonquil City Sessions co-event
by the Smyrna Arts & Cultural Council
in association with Acoustics at Oak's End
_________________________________________________________________
Tickets $25 at door and online: http://www.SmyrnaACC.org
If you laugh and cry within the same ten minutes, you either need a vacation or you are sitting in the audience at a Don White show. This working class family man from Lynn, Massachusetts has emerged as the thoughtful songwriter of the decade whose relevance to our lives is evidenced by the powerful reaction he evokes at every concert. Radio audiences, too, are not safe from the Don White experience. Valerie Adams of WNCS Radio, Vermont said, "I've never seen anything like it. Every time I play I Know What Love Is the phones light up like a Christmas tree. Stereo Review Magazine called it "...A candidate for song of the year."
In 1974 Don started hitch-hiking around America. "I went to Alaska and New Foundland. That first trip I was gone eleven months and I only spent $1,100," he says gleefully. His wife--then girlfriend--Theresa joined him on the road. They backpacked around the country for three years with a guitar and their dog--a female whose first 'heat' inspired the breathtakingly funny The Shameful Ballad of Lijah The Orchard Queen--finding occasional work as itenerant farm hands and laborers. "Th freedom was addictive," he says.
Since settling down in Lynn, Don has worked on a craft of songwriting and performing. He learned his art in the trenches: often doing nine shows a week at Catch A Rising Star over two and a half years. Studying the masters who passed though that fabled club, he developed his own infectious brand of humor and pathos that rivets the crowd wherever he plays.
Don conducts a performance skills workshop at Club Passim, Cambridge's legendary folk club, where he passes along his experience to aspiring performers. Guest instructors are veteran comics, performance poets, actors, and folksingers. "I see little difference between the skills of various performance artists", says Don, "I most admire someone like Utah Phillips who weaves a seamless stream of song, story-telling, poetry, and comedy."
Don White illuminates the human experience though his writing and performing. His motivation for doing so is eloquently expressed in the spoken word piece he performs after singing Heartbeat of Heaven. Whether he is singing, speaking, or setting up the sneakiest punch line of the night, Don has the hearts of his audience. They know they have his.
Video:
https://www.youtube.com/watch?v=ySEdJLMF4Co
https://www.youtube.com/watch?v=C0CWO9xhz40
https://www.youtube.com/watch?v=uaFiU31bd94
____________________________________________________________________________________
Truth is, it is nearly impossible to sum up Christine Lavin is a few sentences. She is an iconic singer/songwriter who has earned her legendary status through years of tireless performing, doing shows at once quirky, hilarious and touching. Her songs have a wordsmith's eye for detail, with a comic's vision for the absurd, and a huge and fearless heart that will go anywhere … and who else baton twirls, knits with her audience before a show, and does their nails??


"A garrulous comic observer of contemporary manners" – NY Times
"An enchanting stage performer" – Cosmopolitan
"Lavin is the central force in the most visible segment of the contemporary folk music scene. Captivating." Billboard
"Christine Lavin puts delightful melodies behind wry, witty and perceptive observations about life." NY Daily News
"Lavin can write serious, sensitive songs with the best of them. But it's her funny material that sticks in the mind." Providence Bulletin
"She's a folkZinger!" – Orlando Sentinel
Video:
https://www.youtube.com/watch?v=ZNrauEg3hpg
https://www.youtube.com/watch?v=Fvk1tqdSemU