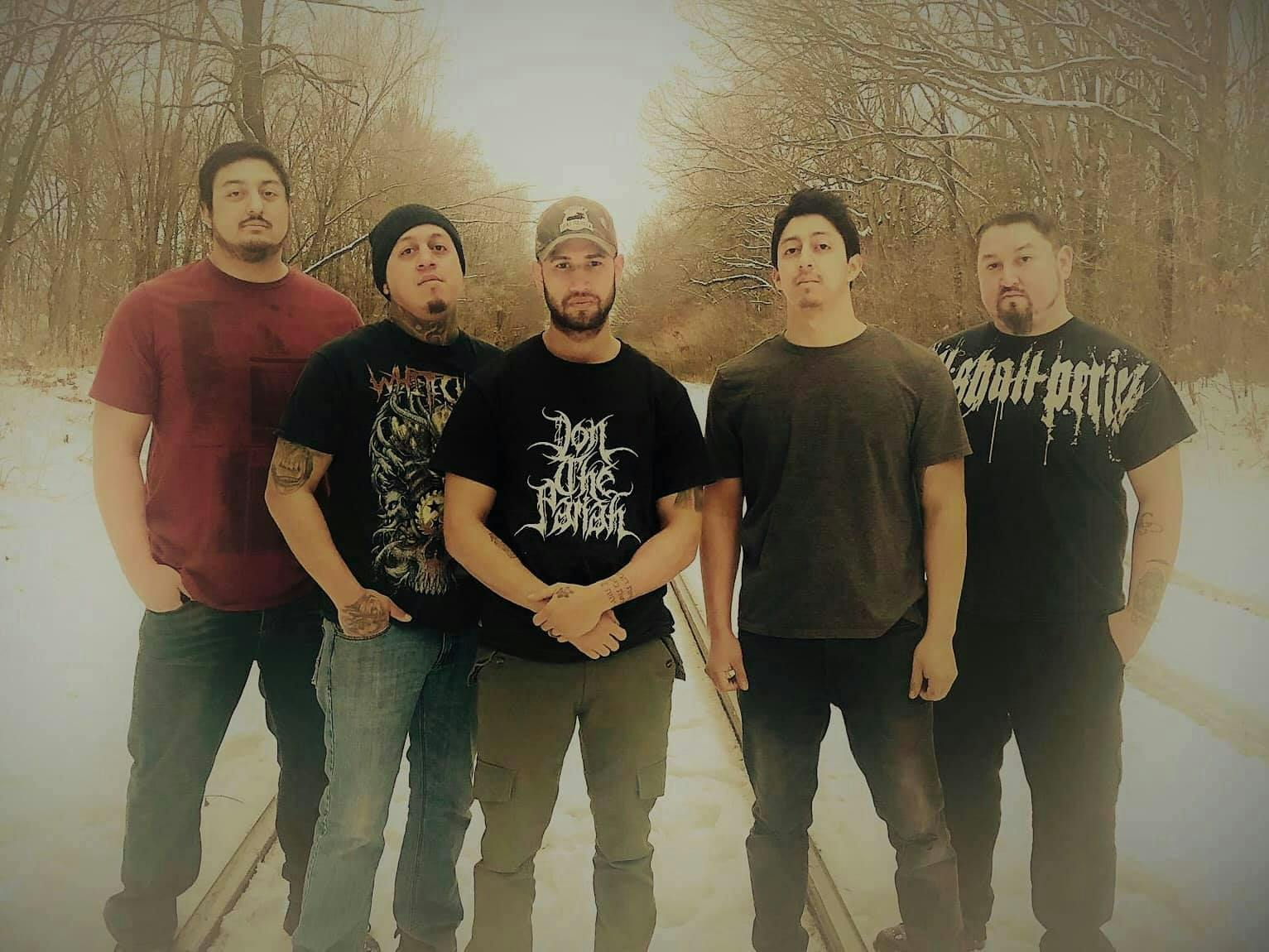 About this Event
SATURDAY APRIL 20
Doors 6 PM
Show 7PM
Tickets
10/13
Come rage out with this bangin' line up on 4/20/19! At the Park Theatre in Holland. It's been years since a metal show was performed here at Park Theatre but since Don The Pariah took a chance and put on a metal show back in November with a great turn out, we are now trying to bring the metal music scene back for good! So please come show your support and help keep the music alive and bangin'! With Co-headlining Don The Pariah And Lenore Cult along side Holland based Death Abides and the all mighty The Outliers and Skinjacket!! Find all bands on social media and follow on facebook for all updates and other show dates. You can contact the bands for presale tickets or buy online when available or at the Park Theatre box office if available.
Don The Pariah:
Don The Pariah is an American metal band from Holland, Michigan founded by Michael, Adam, Aaron and Dallas Garcia in 2017. Four Brothers that been playing guitars for years, one day decided to form a band. They split up instruments and later contacted a long time friend Jonathen Gonzalez to do vocals. Don The Pariah's musical style incorporates elements of melodic death metal, deathcore, and technical death metal. Influenced by bands such as The Black Dahlia Murder, Whitechapel, Suicide Silence, Wretched, Chelsea Grin, After The Burial and all that other good shit! To many to name! DTP has more then 15 songs on their line up but only have a 5 track EP recorded and available to stream online. You can find us on Spotify, Youtube, iTunes, Apple music, Amazon music, Google play, Tidal, Deezer and Napsters. You can follow us on Facebook, Twitter and all other social media. Just search for: Don The Pariah.
LENORE CULT:
South Bend, Indiana. Est: 2016 No excuses, no mercy.
Death Abides:
A heavy metal band out of West Michigan. Kyle Ariss (drummer) and Jake Franks (Guitar/Vocals) founded the band in 2016 and began playing live in 2017. Kenny Herrick joined the band on bass in 2017. The band has been through a couple rhythm guitarist's but may have finally got their guy they have been searching for. They are more ready then ever to hit the ground running!
There is no specific sub-genre that they can go by because they don't feel that they fit into any specific one. Groove Metal, Heavy Metal, Progressive Metal have been a few that were tossed around. With the love to perform and play their music, you, as an audience can definitely feel the emotion brought into their music.
With the fuel and drive to succeed and to spread their music, you will definitely be seeing Death Abides around for a long time to come. This is only the beginning.
The Outliers:
A metal band out of Grand Rapids, MI. Founded by guitarist Zach Deabay and Eric Wondergem in Jackson, MI in 2008 the intended comedy based band flipped itself into what everyone knows and loves today. With gut wrenching vocals assisted by heavy hitting breakdowns, melodic verses with a sprinkle of pop punk fed choruses, The Outliers feed your souls with their vision of a modern metalcore sound.
Skinjacket:
From Westside Grand Rapids Michigan!
"Everything we've done before has brought us here."