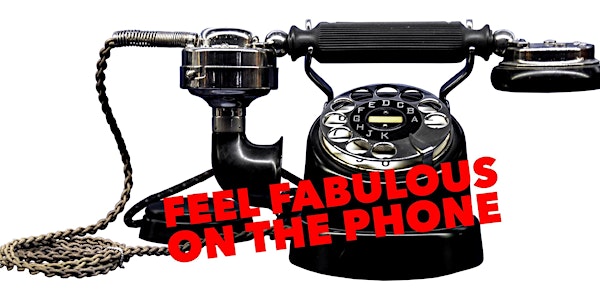 Domino Effect Making Contact April 2018
Location
Advantage House
Stowe Court
Stowe Street
Lichfield
WS13 6AQ
United Kingdom
Description
WHAT IS THE DOMINO EFFECT 'MAKING EVERY CONTACT COUNT' WORKSHOP?
LEARN HOW CONTACTING PROSPECTS CAN HELP WIN THEM OVER!
Whilst many business people are confident answering enquiries or requesting information by telephone, the truth is, most people are neither confident nor comfortable using the telephone to drum up new business.
It's understandable. We are told it's something we have to do in business. We all think cold-calling is scary and hate receiving a cold call, right? Just the thought of ringing a list of cold prospects starts our heart racing – but not in a good way! The mouth goes dry too! We make any excuse to put it off that when we do finally psych ourselves up to call we sometimes say the weirdest things. You may even have tried to reach out to pick up the phone and quickly snatched your hand away as cold, hard fear hits you. It's natural. We're all human. We hate rejection. No one wants to hear a 'NO!'.
What if the answer doesn't have to be No? It depends on what question you ask….
What if you could use the telephone confidently? Make calls that people don't mind receiving, which could really start to make a difference to the success of your business. What if you could get immediate results because of the feedback you get straight away. Even if the feedback isn't always positive, it allows you to move on, and invest your energies into more fruitful prospects. That's what makes it such a powerful and cost-effective marketing medium.
The telephone really isn't as scary as you think – if you do your homework right before hand.
You see, there's a difference between cold calling and relationship building – and that's what we'll teach you on our half day workshop. We're not asking you to cold call. We're asking you to develop new mutually beneficial business associations. It involves doing the right amount of research and preparation to pre-qualify your calls – which, of course, we'll also help you with on the day!
Within a few hours of being with us the telephone will be your new BFF.
You will know how you can use the telephone to confidently:
• Identify & Create Opportunities
• Build strong new relationships
• Stand out from your competition especially those who aren't confident enough to pick up the phone and talk!)
• Use your story to create interest in your business
• Use your personality and charisma to win prospects over
• Listen to prospects to identify key information and build rapport
• Start a conversation confidently and with purpose
• Keep a conversation moving in the right direction
• Keep moving closer to your business goals.
This isn't a hard sell, hit the list cold calling course. Far from it! This is a highly targeted, relationship building exercise that, once mastered, has the ability to elevate your marketing efforts to new heights. It's all about the quality, not the quantity.
Remember tickets are limited - when they're gone, they're gone!
NON ATTENDANCE & CANCELLATIONS If for any reason you can no longer attend the course, please let us know. Sadly no refunds are available once a place is booked but you may be able to transfer onto a future course instead. Please just get in touch to see what's possible. Cancellations must be made and received in writing. Please note, if you do not attend a course without previously informing us of your absence then the full course fee remains payable and no transfers onto other courses can be arranged at that late stage.
UNFORESEEN CIRCUMSTANCES Should unforeseen circumstances ever force us to have to cancel a course, we would give you as much notice as possible and offer either a free transfer to another course date or a full refund of fees paid.