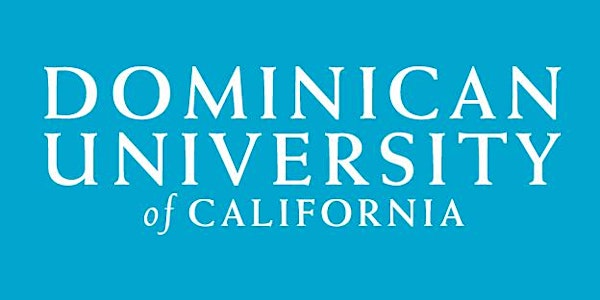 Dominican University of California Counseling Psychology: Introduction to Analytic Somatic Psychotherapy
When and where
Location
Dominican University of California - Meadowlands Assembly Hall, Room 106 Dominican University of California - Meadowlands Assembly Hall, Room 106 50 Acacia Avenue San Rafael, CA 94901
Refund Policy
Contact the organizer to request a refund.
Description
Title: Introduction to Analytic/Somatic Psychotherapy
Date and Time: April 28, 2018, 9:00am – 5:30pm
Place: Meadowlands Assembly Hall, Room 106
CE : 7.5 hours of credits
Synopsis:
This one day weekend workshop will introduce participants to the foundations of Somatic Psychotherapy, Grounding, Breath and Somatic Awareness. Through lecture and experiential practice, participants will experience ways to integrate the body (therapist's and client's) in the process of psychotherapy. The workshop will focus on the five foundations of Analytic/Somatic Psychotherapy ™: Grounding, Boundaries, Breath, Range of Emotions and Intention to be here (presence).
Learning Objectives:
This workshop will help you:
Understand and experience the foundations of Somatic Psychotherapy: Grounding, Boundaries, Breath, Emotion and Presence.

Utilize somatic countertransference to inform psychotherapeutic interventions.

Utilize grounding and presence in the practice of psychotherapy.

Evaluate the client's body to inform interventions.
General Course Outline:
9:00 – 10:50 Introduction to Somatic Psychotherapy
Exercises: Walking, Breathing, Space and Boundaries.
10:50 - 11:00 Break
11:00 – 12:00 Lecture: History and origins of Somatic Psychotherapy
12:00 – 1:00 Lunch
1:00 – 2:50 The body in therapy
Exercises: Hinges/Stacking, Somatic Countertransference,
2:50 – 3:00 Break
3:00 – 4:00 Learning to see the Body, Presence
4:00 – 5:30 Exercises – standing, spatial orientation, the body in relationship.
Instructor: Drew Hutchinson, MFT
Drew Hutchinson is a Marriage and Family Therapist with 15 years of experience providing psychotherapy services to individuals and couples. Drew specializes in energetic/somatic psychotherapy with couples. Following his training in Somatic Therapy and Bioenergetics with Dr. John Conger, Drew helped to found the Analytic Somatic Psychotherapy Training Institute, a non-profit dedicated to advanced training in Analytic Somatic Psychotherapy in the San Francisco Bay Area. Drew is also a professor and lecturer currently teaching counseling psychology at Dominican University and John F. Kennedy University. Drew has also lectured at the Wright Institute and The Psychotherapy Institute in Berkeley.
Registration:
Early registration discount up to 14 days before the workshop.
General: $180/$150 early registration
Dominican alumni: $150/$120 early registration
Dominican students and faculty: $100/$80 early registration
Please note: Cancellations are subject to a $50.00 processing fee and must be received 14 days prior to be eligible for a refund.
Enrollment may be limited and is accepted in the order completed registration forms are received. Actual enrollment is confirmed via email two weeks prior to start of course. All courses are subject to minimum enrollment - early registration is encouraged.
IMPORTANT NOTICE ABOUT CE CREDITS:
Those who attend this workshop in full and complete the appropriate evaluation form will receive CE credits. Please note that credit will only be granted to those who attend the entire workshop. Those arriving more than 15 minutes after the start time or leaving before the workshop is completed will not receive CE credit. No credit is given for partial attendance.
The Department of Counseling Psychology at Dominican University of California, is approved by the California Psychological Association to provide continuing professional education for Psychologists. Dominican University maintains responsibility for this program and its content. The Board of Behavioral Sciences now recognizes CPA PAS CE credit for MFT and LCSW license renewal.
Questions? Contact Rani Devadasan,rani.devadasan@dominican.edu 415-485-3266