About this Event
List of Speakers
*Mariela Mazzotti – Uruguayan Government
*Paola Mera – Ecuadorian Government
*Elizabeth Tang - International Domestic Workers' Federation
*Cecilia Garau – Argentinian Government
*Carmen Britez – Auxiliary Union of Private Homes of Argentina.
*Vinicius Pinheiro – International Labour Organization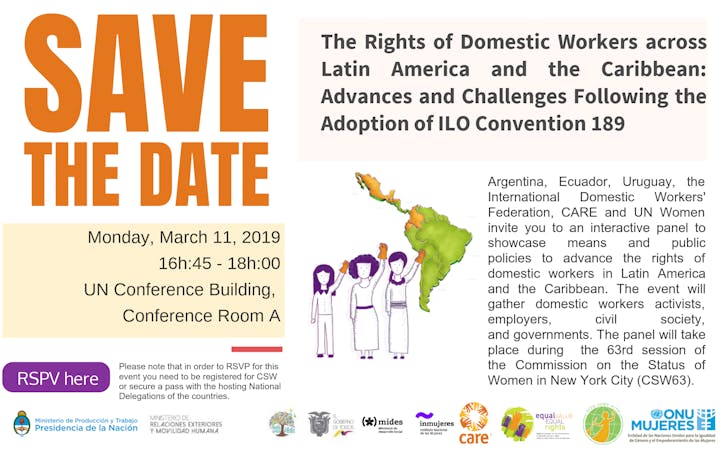 Argentina, Ecuador, Uruguay, the International Domestic Workers' Federation, CARE and UN Women invite you to an interactive panel to showcase means and public policies to advance the rights of domestic workers in Latin America and the Caribbean. The event will gather domestic workers activists, employers, civil society, and governments. The panel will take place during the 63rd session of the Commission on the Status of Women in New York City (CSW63).