Description

Domestic Violence Summit
Building a More Accessible Safety Net for Survivors with Disabilities

Presented by Franklin Savings Bank
The Domestic Violence Summit brings together service providers, advocates, and allies from across the tri-county area and the state of Maine.

2019 Program
9 - 9:30am Registration, Breakfast, Networking
9:30am Welcome and Keynote: Kim Moody, Executive Director of Disability Rights Maine

-Break-
11am Morning Session
Supported Decision Making with Nell Brimmer, Esq. of Disability Rights Maine

12:30pm Lunch (provided)
1:30pm Afternoon Session
Dometic Violence, Its Effects on Survivors with Disabilities, and Specialized Safety Planning

2:45 - 3pm Closing Remarks


About Kim Moody:
Kim Moody has worked at Disability Rights Maine since 1987 and served as its Executive Director since 1996. Prior to becoming executive director, Ms. Moody was the Director of DRM's PAIMI Program for 5 years and before that, worked as a cross-disability advocate. Ms. Moody is a life-long disability advocate and has represented people with disabilities on numerous boards and commissions including the Maine Developmental Disabilities Council, the Maine Commission on Indigent Legal Services, a School Board, the Help America Vote Act State Plan Advisory Committee, the State Independent Living Council, the Governor's Task Force on Public Benefits, and the Maine Oral Health Stakeholder Committee.
About Nell Brimmer, Esq.:
Nell Brimmer is a Managing Attorney for the DD Advocacy program at Disability Rights Maine (DRM). Nell joined DRM as a staff attorney in June of 2016 after relocating from Atlanta, Georgia. She became managing attorney in March of 2017, and directs the delivery of advocacy services to Maine citizens with intellectual disabilities or autism who receive, or are eligible to receive, developmental services through the State of Maine. Nell also represents individuals in preserving and regaining their individual legal and civil rights. Nell also oversees the agency's long-standing work on Supported Decision-Making, an alternative to guardianship that promotes self-determination, autonomy, and protects an individual's fundamental constitutional rights. She conducts workshops and trainings throughout the state to community members and stakeholders to highlight Supported Decision-Making as a viable alternative to guardianship.
Attendees of the Domestic Violence Summit are eligible to receive up to 4 CLEs. Attendees will receive completion certificates to submit for CEUs and other professional certifications.

To request an accommodation, please call Safe Voices' administrative office and ask for Victoria at 207-795-6744.



Presented by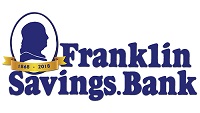 In partnership with