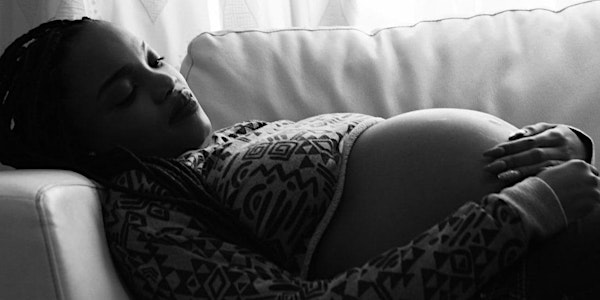 Domestic and Sexual Violence Survivors, Their Risks for Maternal Mortality
THE INSTITUTE FOR GENDER AND CULTURE (IGC WEBINARS at BWB) Domestic and Sexual Violence Survivors, Their Risks for Maternal Mortality
About this event
DOMESTIC ABUSE AND SEXUAL ASSAULT SURVIVORS, THEIR RISK FOR MATERNAL MORTALITY: EXPOSING THE PIPELINE WEBINAR
Black Women's Blueprint coined the Sexual Abuse to Maternal Mortality Pipeline (SAMM), the result of a six-year national sexual assault and GBV intervention process to collect survivor narratives as a Black Women's Truth and Reconciliation Commission.
The national sexual assault, reproductive health and maternal mortality crises in the United States are inextricably interlinked. This plainly calls for gender-violence prevention and reproductive justice fields to work together to prevent victimization or retraumatization in women's healthcare settings. Yet, we are falling far short of an integrated approach. All the while survivors of color, whether subject to ever more visible sexual harassment and abuse, the shutdown of women's health clinics in rural areas and/or the increase in maternal deaths, continue to be left out of local and state strategies for recourse.
To date, there are few local efforts to address what BWB has dubbed the "Sexual Abuse to Maternal Mortality Pipeline" or "Abuse to Maternal Mortality Pipeline." Even where some fragmented efforts are emerging, there is a dearth of research on the impact of sexual abuse on women's long-term reproductive health and morbidity outcomes. Consequently, sexual assault and reproductive justice advocates do not yet have the appropriate framework, models and tools to address sexualized violence in reproductive healthcare. We lack the adequate strategies for gender-responsive interventions to prevent what survivors of color have reported as "negative sexualized experiences" in women-and-maternal healthcare. By illuminating both the problem and potential solutions, we hope to take the first step toward addressing the pattern of sexual-abuse-to-negative-maternal-outcomes for marginalized women. The link between race and maternal health outcomes has been repeatedly identified in government reports by state and local entities. We hope this webinar deepens the understanding of the healthcare community, sexual assault prevention advocates and reproductive justice fields of the gendered nature of the race discrimination so many women of color suffer and how to break the larger pervasive and toxic cycle in which specific incidents manifest.
In this live webinar we will discuss:
What is Black Women Blueprint's Sexual Abuse to Maternal Mortality pipeline?
Who is most impacted by violence, abuse and maternal mortality?
What is the lifetime impact of violence and abuse on maternal health outcomes?
What are the key findings from the Black Women's Truth and Reconciliation Commission that draw the connection between trauma, survival, and maternal health?
What are the instances across the reproductive life course, that are most impacted by the continuum of sexual and reproductive violations?
What are the recommendations for policy, medical practice, and culture change that we propose for dismantling the pipeline?
Learning Outcomes:
Define the Sexual Abuse to Maternal Mortality Pipeline and discuss statistics regarding sexual and reproductive violence and maternal mortality/morbidity.
Discuss the major reasons why maternal mortality and morbidity occur, and its relation to the Sexual Abuse to Maternal Mortality Pipeline
Discuss ways that we can prevent or protect against the eight key areas of the Sexual Abuse to Maternal Mortality Pipeline.
Learn about the pipeline connecting gender violence to maternal mortality.
Listen to survivors about their interconnected experiences and request for advocates.
Identify ways to address sexual assault and maternal health from understanding the pipeline.
About the Institute for Gender and Culture at Black Women's Blueprint
Black Women's Blueprint administers culturally relevant information and resource center committed to solutions that make a real structural cultural change that benefit communities and people. Black Women's Blueprint facilitates training, collaboration and communication steeped in social justice movements that are integral to the continued strength and sustainability of the work of organizers, activists, and organizations. In growing partnerships, strengthening relationships, and convening to identify promising practices and emerging trends, Black Women's Blueprint's approach to structural cultural change lays the foundation for trainees to better tap the transformative power of moving beyond "cultural competency" to interrupt inequity and create structures that produce and sustain justice.