Domain Driven Design

Tuesday, October 28, 2014 from 8:30 AM to 10:00 AM (CAT)
Event Details

Join us for a coffee and muffin presentation by Chris Tite, entrepreneur, architect and speaker on Domain Driven Design. 
This presentation is not about specific technologies. Rather it will offer attendees insights into an extensive set of design best practices, experience-based techniques, and principles that assist in the implementation of software projects that deal with complex domains.
Merging design and development practice, the session will incorporate fundamental examples based on real projects that Chris has been involved with to clearly illustrate domain-driven design being applied to real-world software.
Key areas will include
Placing the project's primary focus on the core domain and domain logic.

Basing designs for a complex system on the model of the domain.

Creating a collaboration between technical and domain experts to iteratively improve the conceptual model.

Ubiquitous Language - what is it and why does it matter

Common DDD Patterns

A hands on walk thru of a DDD designed project, explaining the tradeoffs and the wins
For more information about the presenter, Chris Tite, please visit christite.net.
For more information or for additional invitations please contact Rory Clarke on 031 303 2299 or rory.clarke@kaleidocode.co.za

To review the video of the last KC Instruct event, Evolutionary Database Design go to http://youtu.be/QuZnVn_6cBY or catch up with all past events at https://www.youtube.com/user/instructchannel
BROUGHT TO YOU BY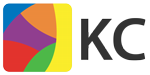 Kaleidocode Pty Ltd
Office 200, 295 Florida Rd Morningside Durban 
When & Where

Three Cities - Riverside Hotel and Spa
10 Northway St
Durban North, KZN 4065
South Africa

Tuesday, October 28, 2014 from 8:30 AM to 10:00 AM (CAT)
Add to my calendar
Organizer
Chris is a software architect with 20 years experience. He is passionate about quality software and great architecture, while forging the growth of this generation of software developers.
Chris is committed to evolutionary and constant learning. Recently Chris has developed a fascination for data and databases and spends a lot of time researching and playing with Big Data and SaaS technology and concepts.
Currently Chris can be found either overseeing the architecture at Kaleidocode, mentoring the intern programme which is run through the company twice a year, or giving talks around the country through his Instruct Series. For more info see christite.net or the YouTube Instruct Channel.
Drop him a mail if you want to chat about awesome code, Agile methodologies, great beer or even better software architecture!