Description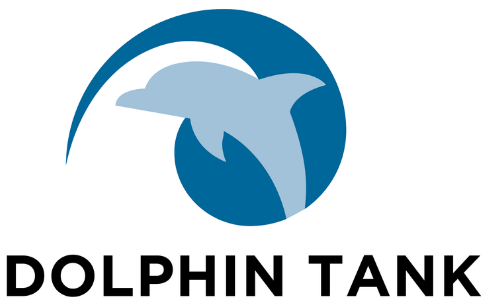 The Dolphin Tank®, hosted by Springboard Enterprises and Withers LLP, is a "friendly-feedback" pitch session for women entrepreneurs
Springboard Enterprises Dolphin Tank® programs are "helpful feedback-driven" pitch sessions for entrepreneurs to receive constructive insights from knowledgeable professionals. Dolphin Tanks aren't about sharks, piranhas, dragons, or competing for the best idea – they're about channeling the expertise of the people in the room.
The Dolphin Tank is an interactive discussion led by an expert panel that focuses on one thing: "How can we help?" The objective is to provide connections and advice to enable entrepreneurs to overcome their challenges and capitalize on their opportunities.
For this Dolphin Tank, we will be selecting and featuring women-led companies in "Fashion Tech." All stages and types of companies within Fashion Tech will be considered. If you have questions about our criteria or need more information, contact anna@sb.co
Agenda
6:00pm - Networking/Food Reception
6:30pm - Intros
6:45pm - Pitch Presentations
8:00pm - Pitches end, Further networking
About Springboard Enterprises
Since 2000, nearly 800 Springboard portfolio companies seeking investment of financial and human capital for product development and expansion have raised $10.3 Billion, created tens of thousands new jobs and generated billions in annual revenues. With 197 exits to strategic acquirers and 20 IPOs, Springboard entrepreneurs are transforming industries.

About NYFTLab:
The New York Fashion Tech Lab is a community-driven, relationship building, collaboration, and business development platform. The nonprofit program was co-founded and is produced by Springboard Enterprises and key fashion retailers to support women-led companies that have developed innovations at the intersection of fashion, retail, and technology.

About Withers:
Founded over 100 years ago, Withers is a leading international law firm for global businesses, their equity and debt stakeholders, and the executives who manage them. Withers has been trusted advisors to successful people and businesses with complex legal needs, in good times and bad. The firm is one of the largest tax law firms in the world and consists of over 160 partners supported by more than 1,000 people across 18 strategically located international offices.
Its global corporate team has the depth and diversity of knowledge to advise on issues that arise over the entire life cycle of a company, from securing initial investment and raising follow on equity and debt capital privately and publicly, to structuring executive and incentive compensation, protecting and enforcing intellectual property rights and day-to-day operational issues, and managing complex governance issues, to completing mergers, acquisitions and exit strategies. They excel at working with corporate clients both large and small, new and long-established and domestic and international. With their unique in-house as well as law firm experience, they focus on anticipating issues and finding solutions, efficiently and cost-effectively.