Description
We cordially invite you to join us in Celebration of Dolores Huerta Day!
WEDNESDAY, APRIL 10, 2019
6:00 PM
California Museum
1020 O Street
Sacramento, CA 95814
Sponsorship Levels
Presenting Sponsor $10,000
DHF Champion: $5,000
DHF Supporter: $2,500
Sponsors receive special recognition on invite and/or program public acknowledgement at reception.
Tickets
$1000 12 tickets
$500 6 tickets
$250 3 tickets
$100 1 ticket
On, July 18, 2018, Governor Jerry Brown signed Assembly Bill 2644, designating April 10th as Dolores Huerta Day in perpetuity. The bill was introduced by Assemblymember Eloise Reyes (AD-47). Dolores Huerta, is the first and only living person to hold this honor.
This day has been designated to recognize Dolores's lifelong work as a civil rights activist and community organizer. Dolores plans to use this day to inspire people everywhere to learn more about the power of developing grassroots leadership and to volunteer in civic service of their local communities. ¡Si Se Puede!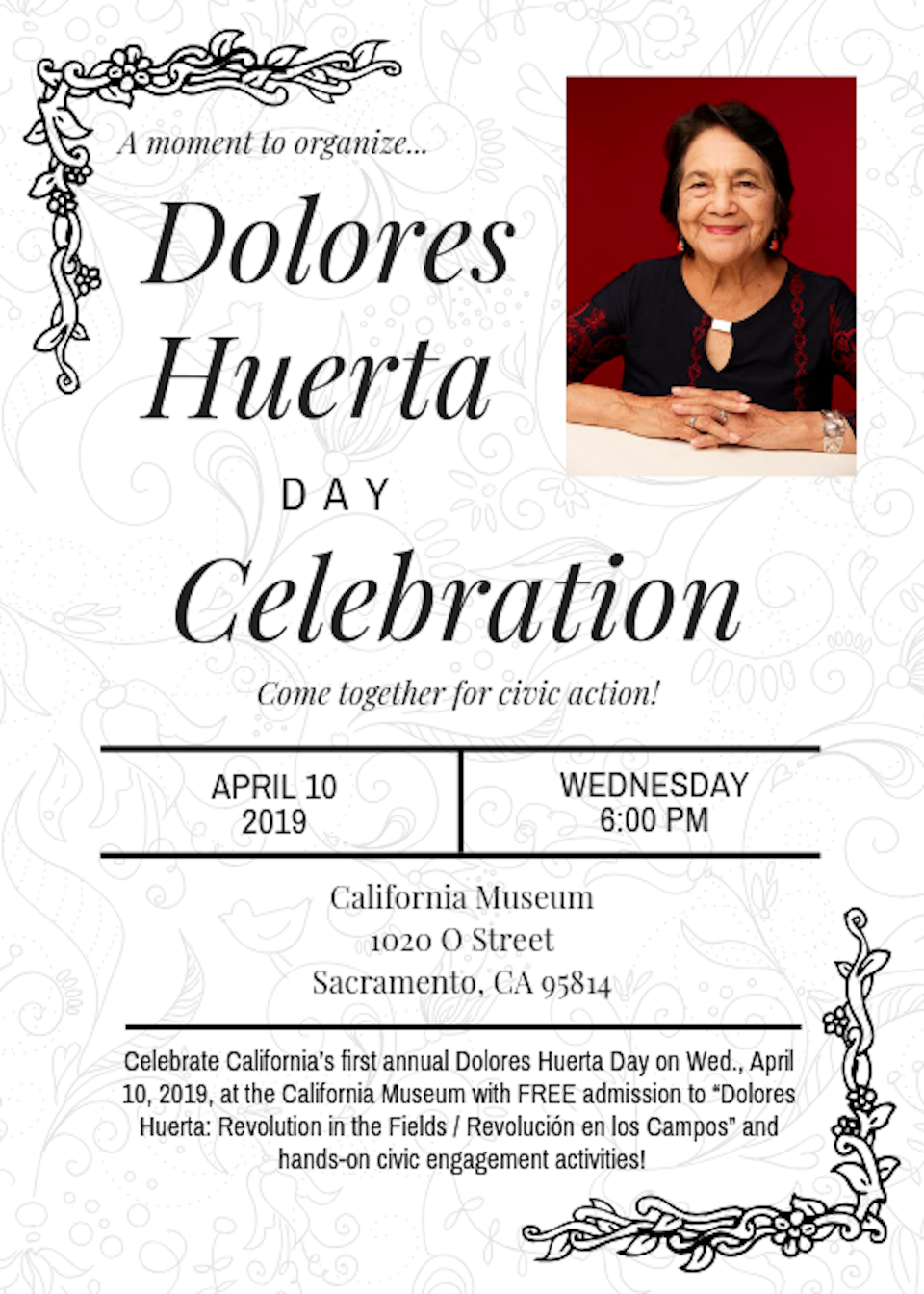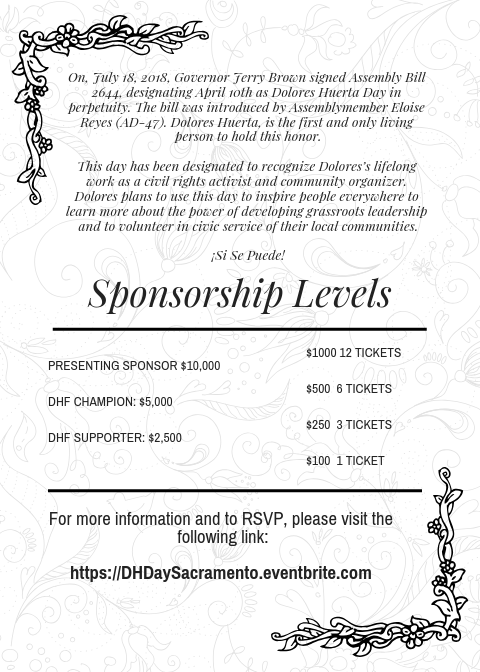 Organizer of Dolores Huerta Day Celebration in Sacramento
The DHF is a non-profit community benefit organization that organizes at the grassroots level, engaging and developing leaders through community organizing, leadership development, civic engagement and policy advocacy in the areas of education, health, and youth development.
Our mission is inspiring and organizing communities to build volunteer organizations empowered to pursue social justice. create a network of organized communities pursuing social justice through systemic and structural transformation.