Description
Don't give up equity if you don't need to! In Part One of our Creative Financing Strategies series we'll explore various grant opportunities, from foundations to government programs, and how your emerging business can make the most of them. Watch the video of Christine Harada's overview of grant opportunities at our kickoff event.
ABOUT THE SERIES
Let us guess...One of the biggest hurdles for your company's growth is access to financing, right? But your company doesn't fit the profile that venture capitalists, angel investors, and traditional bank loan officers are looking for.
Welcome to the club! But good news: There are many more avenues to finance your business than you typically hear about. And we're here to share them with you. You'll get inspired with new ideas, discover which ones might be a fit for you, and learn what you need to do to pursue them.
AGENDA

10:00am - Networking (refreshments by Califia Farms)
10:15am - Program
11:40am - Q&A
noon - Adjourn
SPEAKERS
This series brought to you by:

With special thanks to our sponsors:

Organizer of Dollars & Sense: Grants and Non-Dilutive Capital
The Creative Financing Strategies event series is a collaboration between LACI and MAKE IT IN LA, designed to uncover new avenues for emerging businesses to find funding to launch and grow their companies.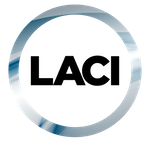 Los Angeles Cleantech Incubator (LACI) is a private non-profit organization helping to accelerate the commercialization of clean technologies and ensuring an inclusive green economy by unlocking innovation, transforming markets and enhancing community. Founded as a cluster-driven economic development initiative by the City of Los Angeles and its Department of Water & Power (LADWP), LACI is recognized as one of the most innovative business incubators in the world by UBI. In the past six years, LACI has helped 72 portfolio companies raise $159M in funding, $220M in revenue, create 1,695 jobs, and deliver more than $379M in long-term economic value.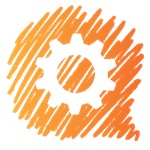 MAKE IT IN LA is a non-profit initiative to connect and celebrate the nation's largest community of makers. Our mission is to support the local manufacturing ecosystem and inspire entrepreneurs to turn their passions into real products in LA. We connect emerging brands and manufacturing founders with each other and the resources they need to scale across industries, from hardware and health to food and fashion. Through educational programming, online resources, peer-to-peer networking, and factory tours, we are a central resource to provide manufacturing entrepreneurs with tools to grow their businesses, drive local manufacturing, and create job opportunities for the diverse residents of the Los Angeles area.