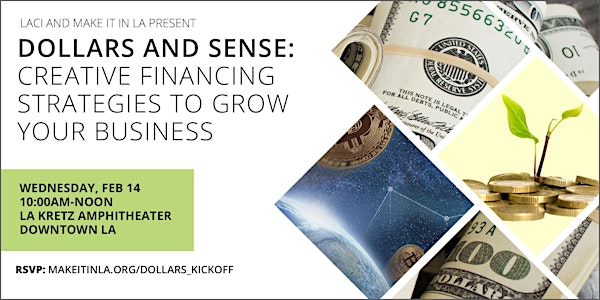 Dollars & Sense: Creative Financing Strategies to Grow Your Business
Event Information
Location
La Kretz Innovation Campus
525 South Hewitt Street
Los Angeles, CA 90013
Description
Let us guess...One of the biggest hurdles for your company's growth is access to financing, right? But your company doesn't fit the profile that venture capitalists, angel investors, and traditional bank loan officers are looking for.
Welcome to the club! But good news: There are many more avenues to finance your business than you typically hear about. And we're here to share them with you. You'll get inspired with new ideas, discover which ones might be a fit for you, and learn what you need to do to pursue them.
We have a fantastic lineup of speakers, including Chance Barnett from CoinBase (formerly Crowdfunder), Stephen Perl from PMF Bancorp, Daniel Tellalian from Avivar Capital, Christine Harada of RIDGE-LANE Limited Partners (formerly of the White House), and Amanda Sabicer with LACI to cover a wide range of themes and strategies. Topics will include:
Alternative debt, microfinance, and fintech
Vendor-based financing and factoring
Export financing
Social impact investments
Grants and non-dilutive capital
Crowdfunding
Blockhain and Initial Coin Offerings (ICOs)
This event is a collaboration between MAKE IT IN LA and the LACI. It will kick off a series of deeper dives into these topics we have planned for the coming year. As a participant in this event, you'll have a chance to shape the topics we will cover in the series.
10:00am - Networking (refreshments by Califia Farms)
10:15am - Program - we need to start promptly!
11:45am - Q&A
noon - Adjourn
Presenters: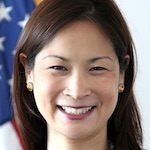 Christine Harada
Christine Harada is a member of the board of directors of Novume Solutions and the Millennium Institute. Ms. Harada has over 20 years of success in leading government and management consulting organizations. Currently a Partner with Ridge-Lane LP, a strategic advisory firm and merchant-bank, Ms. Harada is also a Fellow with the Los Angeles Cleantech Incubator. Before returning to the private sector, Ms. Harada served as the Federal Chief Sustainability Officer for the Obama administration. In this role, she provided oversight for all sustainability-related initiatives across the federal government in energy, fleet, and acquisitions-game-changing improvements that added to our nation's clean energy future.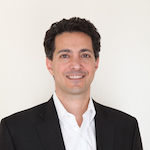 Stephen Perl
Stephen Perl is CEO of 1st PMF Bancorp, a leading U.S. based commercial lender specializing in providing factoring, trade financing, and traditional lines of credit. PMF Bancorp provides domestic and international factoring for small to midsize businesses along with a banking division that provides larger firms with traditional lines of credit. Mr. Perl is well-versed in small to mid-market business financing as a commercial lender for over 20 years and has received many awards for the impact of his work in helping businesses grow over the last two decades. Additionally, Mr. Perl has years of experience in international trade and is the founder of ChinaMart® USA, a platform assisting Chinese companies with their US investments and structuring. Mr. Perl is also the author of Dancing with the Dragon: Secrets of Doing Business with China, an executive's guide to doing business with China.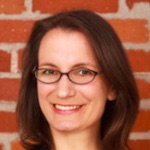 Amanda Sabicer
Amanda Sabicer has over 15 years experience in both for-profit and not-for-profit enterprises. After several years serving as a strategy and development consultant for mission-driven organizations, Ms. Sabicer joined LACI in 2014 as VP Development at LACI, where she worked closely with federal, state, and local funders to support LACI's mission to create a green economy. She later transitioned to a new role at LACI as VP Energize California, a six-year project funded by the California Energy Commission that links, convenes, and supports entrepreneurs and researchers in Santa Barbara, Ventura, Los Angeles and Orange Counties in order to encourage and accelerate clean energy technology commercialization. Now the Senior Vice President of Market Transformation, Ms. Sabicer will oversee the design and implementation of LACI's sector activities.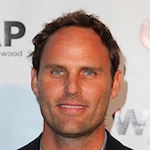 Chance Barnett
Chance Barnett is the Founding Partner at the Decentra Fund, was previously CoFounder of CoinCircle, Founder of Crowdfunder.com, and serves as an Advisor on early stage investing to several funds and the Haas Portman Family Office.
In founding Crowdfunder, Chance played an early and significant role in JOBS Act legislation & regulation in Washington D.C.– engaging with senior leadership across Congress, the White House, and the SEC. Chance has since been invited by foreign governments and private leadership in Mexico, Latin America, and around the world to consult on policy for entrepreneurship and access to capital in emerging markets.
More recently, Chance has continued to expand into new frontiers where Finance and Technology are merging, including Cryptocurrency. Chance helped start CoinCircle as an early investor and CoFounder, enabling mature VC-backed companies to tokenize their business and launch successful utility token sales. Chance also serves as Advisor to the UCLA Blockchain Lab.

Prior to founding Crowdfunder in late 2011, Chance co-founded successful Internet companies in digital publishing, ad tech, and media, became a hands on angel investor and advisor for early stage startups, a Forbes Contributor on startups and crowdfunding, as well as a publisher and writer in the areas of entrepreneurship,
advice, and personal development.

Chance is a graduate of University of California, Santa Cruz with a degree inEconomics and lives in Venice, California.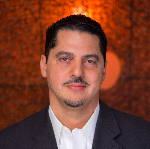 Daniel Tellalian
Daniel Tellalian is a Founding Member of Avivar Capital, an SEC-registered investment advisor focused on managing impact investment portfolios and developing impact investment funds. In his role as Managing Partner, Daniel assists clients in the design and deployment of thematic funds achieving double and triple bottom line results. He also provides due diligence on direct investments from impact investors including individuals, municipalities, and private foundations. Prior to joining Avivar, Daniel was a 14-year partner at Emerging Markets, Inc., an economic development consulting firm that cultivates place-based investment opportunities in urban communities. Daniel also currently sits on LACI's Diversity in Entrepreneurship Advisory Council. He holds an Economics degree from the Wharton School of Business, a JD/MBA from UC Berkeley, and is a licensed California attorney and CPA.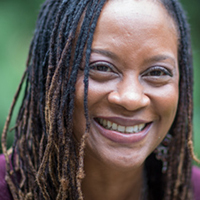 Tracy Gray (co-host)
Ms. Gray is currently the Founder/Managing Partner of The 22 Fund, an impact, growth venture capital firm with a job creation mission and investment strategy to increase the export capacity of Southern California manufacturing companies, targeting women- and minority-owned businesses. She is also an Executive in Residence at the Los Angeles Cleantech Incubator (LACI) and chairs LACI's Diversity in Entrepreneurship Advisory Council. In addition, Ms. Gray is the founder of the non-profit We Are Enough (WAE). WAE's only mission is to educate ALL women on how and why to invest in women-owned, for-profit businesses or with a "gender lens." Ms. Gray was named one of the 50 "Women of Influence" in business in Los Angeles and is featured in the recently released book "200 Hundred Women: Who Will Change the Way You See the World".
Ms. Gray was formerly Senior Advisor to the LA Mayor, an investment professional at a venture capital fund and a systems engineer on the Space Shuttle program. Ms. Gray holds a B.S. in Mathematical Science with an aeronautics emphasis from the UC Santa Barbara and dual MBAs from Columbia University and UC, Berkeley.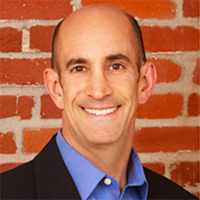 Jim Winett (co-host)
Mr. Winett is the Founder and Managing Director of the DPAA Group, a boutique-consulting firm focused on creating strategy and providing operational execution services. Jim is also an Executive in Residence at the LA Cleantech Incubator, an entrepreneur and takes management and equity positions in emerging companies and technologies. Mr. Winett is a hands-on operations and finance executive. As a business consultant and advisor, he has provided consulting services since 1987 to over 70 clients ranging from early-stage startups and turnarounds to large U.S. and overseas manufacturers, distributors, retailers and service corporations. Mr. Winett has particular strengths in strategic planning, organizational change, operational execution, restructurings, business development and finance. As an entrepreneur, Mr. Winett has founded and developed numerous successful companies (and a number of moonshot failures too!) Mr. Winett received his MBA from the J.L. Kellogg Graduate School of Management at Northwestern University in 1992 and his B.S. in Accountancy from the University of Illinois at Urbana-Champaign in 1987. He is also a CPA (inactive status). Mr. Winett resides in Los Angeles with his wife and 2 daughters, and enjoys competing in obstacle course racing, triathlons, and whatever else sounds impossible.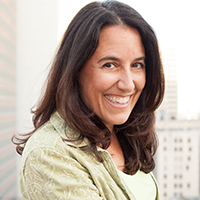 Krisztina 'Z' Holly (co-host)
MIT-trained engineer, tech entrepreneur and adventurer, Krisztina "Z" Holly is the host of The Art of Manufacturing podcast and Founder & Chief Instigator of MAKE IT IN LA, a non-profit launched out of LA Mayor Garcetti's office. Z is known for curating and hosting the first ever TEDx (TEDxUSC) in 2009 and founding two innovation centers at MIT and USC. Early on, Z played key roles at tech startups, such as Stylus innovation (acquired by Artisoft), Direct Hit Technologies (acquired by Ask Jeeves), and Jeeves Solutions (acquired by Kanisa). She served as Vice Provost for Innovation at USC and has been advisor to nearly two dozen companies and organizations, including the River LA, World Economic Forum, and the Obama Administration.
Thank you to Califia Farms for supporting this event series with refreshments!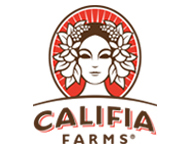 Date and time
Location
La Kretz Innovation Campus
525 South Hewitt Street
Los Angeles, CA 90013