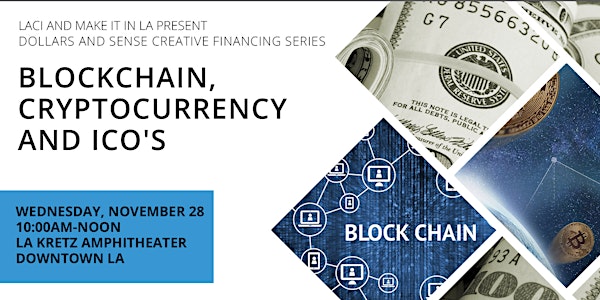 Dollars & Sense: Blockchain, Cryptocurrency and ICOs
Event Information
Location
La Kretz Innovation Campus
525 South Hewitt Street
Los Angeles, CA 90013
Description
From fashion to aerospace to cleantech to social enterprise startups, innovative founders are using blockchain technology to revolutionize manufacturing and raise capital across the map - inside and outside the cryptocurrency universe. Join us to learn more about how this technology can and will impact your business.
AGENDA
10:00 Arrival
10:15 Welcome & Overview
10:30 Deep Dives
11:50 Q&A
12:00 Adjourn
ABOUT THE SERIES
Let us guess...One of the biggest hurdles for your company's growth is access to financing, right? But your company doesn't fit the profile that venture capitalists, angel investors, and traditional bank loan officers are looking for.
Welcome to the club! But good news: There are many more avenues to finance your business than you typically hear about. And we're here to share them with you. You'll get inspired with new ideas, discover which ones might be a fit for you, and learn what you need to do to pursue them.
SPEAKERS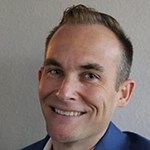 Blake Baxter
Blake is seasoned in scaling large businesses and building teams. He's an accomplished strategy, execution, and operations expert with a broad understanding of multiple industries who has worked in ventures of all sizes — creating growth in market valuation, deal structuring, Private Equity and Venture Capital.
Advisor to 7 Blockchain based companies in the areas of Agriculture, Real Estate, Supply Chain, Social Economy, and NFTs.

Sits on the advisory board to the Dean of Social Sciences at the University of California, Irvine.

15 years experience implementing socio-economic theory to expand and develop ecosystems in multi-national endeavors advising ultra-high net-worth individuals.

Extensive experience in rapidly scaling companies of global reach, specializing in company rehabilitation and turnaround.

Highly experienced in working with both small and large teams. Understands how to work with both high/low structure tools in order to keep the creative elements high while maintaining operational efficiency of rapidly expanding teams.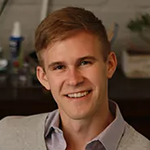 Curtis Roberts
Curtis's goal is to assist the next generation of entrepreneurs. Whatever stage a business is in, he wants to be there every step of the way. He can help start a company or if past that stage, find funding.
Curtis' work experience includes VentureCapital.org, time with the Securities and Exchange Commission researching blockchain and bitcoin issues, and Goldman Sachs. However, working with startups is where his true passion lies. He has worked with numerous startups, helping entrepreneurs chase down their own passions.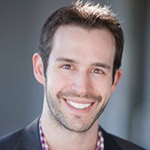 Schuyler Hawkins
Schuyler is an Accounts Executive at StartEngine. StartEngine is the premier equity crowdfunding platform, connecting Millennials and aspiring investors with tomorrow's progressive companies. StartEngine aims to revolutionize thestartup business model by helping individuals invest in private companies on a publicplatform for the first time in history, thereby helping entrepreneurs achieve their dreams.

This series is brought to you by:

With special thanks to our sponsors:


Date and time
Location
La Kretz Innovation Campus
525 South Hewitt Street
Los Angeles, CA 90013
Refund policy