Location
La Kretz Innovation Campus
525 South Hewitt Street
Los Angeles, CA 90013
Description
Debt has a bad rap, but don't be afraid! Learn how to effectively tap into a wide spectrum of tools to help grow your company, from microfinance and venture debt to asset-based and export financing.
ABOUT THE SERIES
Let us guess...One of the biggest hurdles for your company's growth is access to financing, right? But your company doesn't fit the profile that venture capitalists, angel investors, and traditional bank loan officers are looking for.
Welcome to the club! But good news: There are many more avenues to finance your business than you typically hear about. And we're here to share them with you. You'll get inspired with new ideas, discover which ones might be a fit for you, and learn what you need to do to pursue them.
AGENDA

10:00 Arrival
10:15 Welcome and overview
10:30 Deep Dives to include:
- Preparing and protecting your company
- Microfinance
- Asset-Based Financing
- Venture Debt
- Export Financing
11:50 Q&A
12:00 Adjourn
SPEAKERS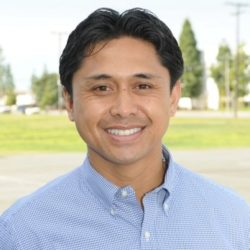 Iosefa Alofaituli
Iosefa Alofaituli joined Opportunity Fund as Regional Director for Southern California in 2016, working to build a more inclusive economic ecosystem for all. In this role, Iosefa is helping to scale the non-profit Community Development Financial Institution (CDFI) to deepen its impact in Southern California by leading fund, brand and partnership development in the region. Already the nation's largest non-profit small business lender – with over $100 million in small business loans under management – Iosefa helps to attract the capital that will quadruple Opportunity Fund's impact by 2020.
With a background in social entrepreneurship, Iosefa previously helped launch and lead two nonprofit organizations focused on community and economic empowerment. From an innovative place based organization creating systems change in a low-income Latino community in Orange County, to an entrepreneurship center focused on young, minority and underserved entrepreneurs, Iosefa has been a leader with a passion to back those who lack opportunities. He was also a Peace Corps volunteer in the Dominican Republic where he served as an Economic Development Advisor to a community of miners and artisans.
Iosefa grew up in Southern California before graduating from the University of Pennsylvania, where he captained their Ivy League championship team. He's a proud father of two boisterous boys, and he and his wife, who he met in the Peace Corps, live in the Los Angeles neighborhood of El Sereno.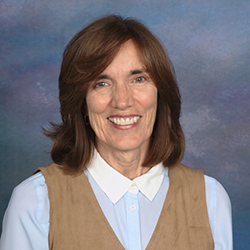 Marianne Hughes
Marianne Hughes is a Regional Director with EXIM Bank's West Region. Based at the U.S. Export Assistance Center in Irvine, CA, her work is focused on assisting small businesses increase their international sales. She supports exporters in the Los Angeles area and the State of Arizona.
EXIM Bank is an independent federal agency that fills gaps in private export finance in order to bolster U.S. job growth at no cost to American taxpayers. EXIM provides trade financing solutions – including export credit insurance, working capital guarantees, and guarantees of commercial loans to foreign buyers – to empower exporters of U.S. goods and services.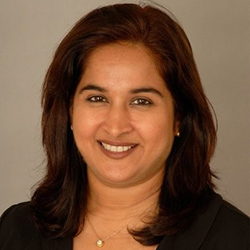 Neisha Pereira
Ms. Pereira joined 1st PMF Bancorp in 2000. Ms. Pereira is responsible for structuring commercial credit facilities for small to medium size companies, and monitoring day to day operations of the PMF portfolio.
Ms. Pereira holds a Bachelors degree through Bombay University, India. Ms. Pereira has also earned a Master of Business in Marketing and Administration from Narsee Monje Institute of Management Studies, Mumbai, rated as one of the top ten management institutions in India.
Ms.Pereira's business experience includes working for Citibank and Hong Kong & Shanghai Bank, India (HSBC). Her earlier experience also includes working with The Times of India as a Brand Equity Manager, Kodak International as Product Manager, and Pacifica Hotel Company managing two hotels in Los Angeles.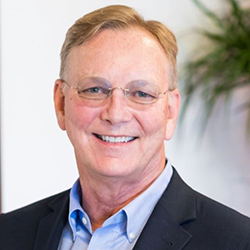 Randy Churchill
Randy oversees the technology banking practice in the Los Angeles and Orange County markets. Randy has over 25 years' experience working with entrepreneurs in various capacities. Before Square 1, he was a member of the founding team and a senior vice president of business development for Cooley LLP's Los Angeles office. He previously practiced corporate law with Latham & Watkins and Brobeck, Phleger & Harrison, served as a commercial lender with Comerica and was a client development director for a venture-backed start-up that raised more than $20M from institutional VCs. Randy received a JD from Indiana University School of Law and BS in Business Administration from Western Michigan University. Randy joined Square 1 in 2014.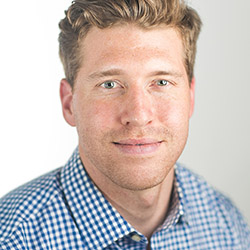 Robert Zapata
Robert Zapata is the Community Development Officer for Opportunity Fund, a non-profit small business lender that helps promote access to responsible and affordable capital to underserved communities.

Prior to Opportunity Fund, Robert developed a grassroots community bank microfinance program in Peru. In his time working extensively with small business owners, Robert has developed a vast understanding of the unfair lending practices that plague the alternative small business lending market in the US today.
This series brought to you by:

With special thanks to our sponsors: