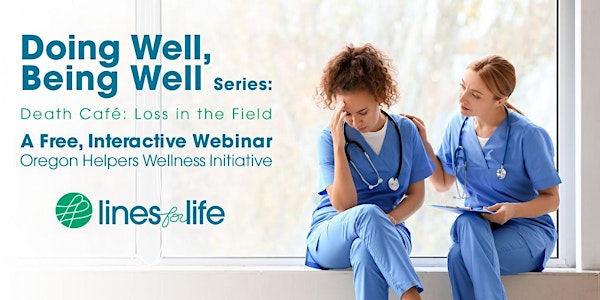 Doing Well: Being Well Series Death Cafe': Loss in the Field
Learning the gift of healing conversation can help reduce the impacts of vicarious trauma. Speaker Kera Magarill will show us how.
About this event
While a career in a helping profession can be very fulfilling and meaningful, it can also over-expose us to significant deaths and losses, sometimes traumatic, and often without adequate time and space to process and heal. Join this interactive, facilitated discussion on how death, dying and loss impact us at work and at home. This gathering will invite you to reflect and share what sorts of feelings have you experienced as a result of the loss of someone that you provided professional support to, how those feelings have been expressed (or suppressed), how loss affects your relationships with others, and how the reality of cumulative loss has affected your personal and professional decisions.