Description
Please join us and community leaders from Travis and Williamson counties for The Salvation Army Doing The Most Good Luncheon, Wednesday, May 3 at the JW Marriott Austin. The luncheon, which will honor Dwight Thompson with the second annual Doing The Most Good Award, is an inspiring opportunity to join The Salvation Army in providing shelter and support services to ensure that local men, women and children in crisis are able to move toward self-sufficiency.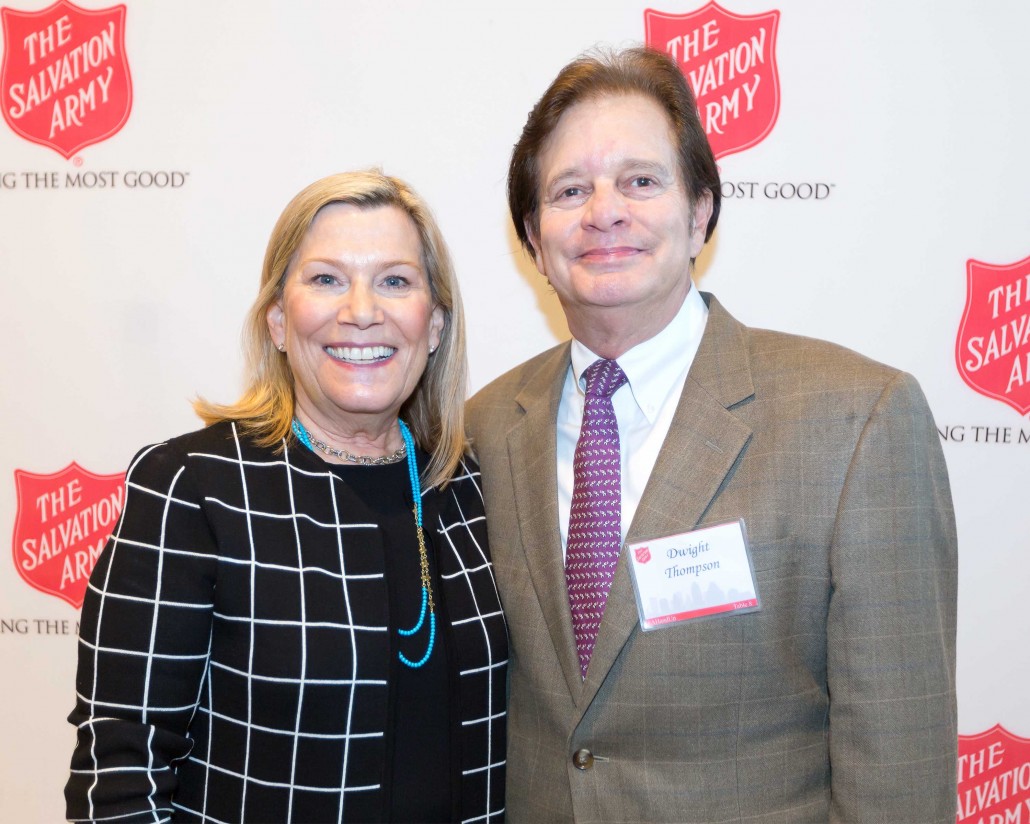 Cathy & Dwight Thompson at the 2016 DTMG Luncheon

The luncheon will also feature an inspiring live, multi-media experience, blending a local Salvation Army success story, music and visual art, produced by Ramy Antoun*. The world-renowned Harbor Light Choir is back by popular demand, as well as emcee and local radio legend, Bob Cole of KOKE FM.
Individual tickets are $150. Table sponsorships begin at $1,500. Please see our complete Sponsor Benefits Package here.
For questions or more information please contact us at Austin.Development@uss.salvationarmy.org or 512-605-1410.
Thank you for joining us in Doing The Most Good.
*You may not have heard of Ramy Antoun, but you have no doubt heard his music. Antoun is a former drummer with Seal and Black Eyed Peas and Founder and President of Creative Arts Group. His credits include co-writing the song that was used in the ad that launched the iPad for Apple, as well as writing music for the OC, How I Met Your Mother, Grey's Anatomy and a number of films. Since moving to Austin in 2006, he dedicates his time to spiritual and career development for artists in the music industry.