About this Event
Get ready to truly network online! Learn how to successfully launch your product while networking with product Hunt influencers and makers and in this next-gen online video networking event.
Our previous event
___________________________________________________________________________________________
How it Works
Turn on your video and microphone: Meaningful conversations happen face-to-face! Turn on Video and Microphone access to begin creating lasting relationships.
Jump to different tables: Move to different tables and interact with a whole new set of people. Table hopping is unrestricted, giving you the freedom and opportunity to get the most out of this networking event.
Network and Connect: This is what you came for! Interact face to face with some of the best in the business, message them in private chat boxes and connect on LinkedIn directly through the platform.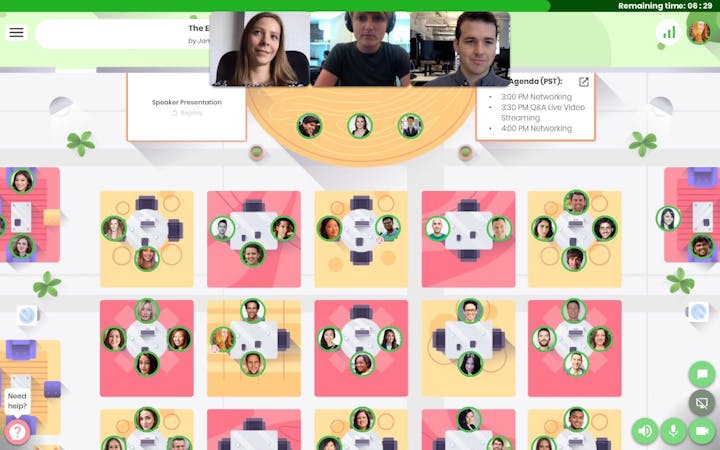 Agenda
Time: 6pm PST // 9pm EST // 9am HKT
Reception & Introduction - 10 minutes
Networking - 1 hour
Post-Event Mingling & Sign-Off - 20 minutes
___________________________________________________________________________________________
Who Should Join
If you're a passionate innovator looking to kickstart your product launch, this is the event to be at. Build lasting business relationships with fellow innovators and influential 'hunters' and leverage this network to announce your products for the world to see.
Enthusiastic about tech and new products in general? You'd feel right at home too. Network with influencers and makers alike to discover exciting new products coming to the tech world!
What is Remo
Remo Conference is the first ever virtual networking event platform to allow people to have face-to-face networking just like at offline events. The #1 reason why people go to offline events is to network with their peers, but today webinars don't offer this experience. Remo provides a virtual networking experience that allows attendees to meet each other like at an offline event.