Description
Join us for a insightful talk given by Dale Batchelor about how to use native plants in your garden. Not only will these plants work to help you cut down on maintenance, but they will also help wildlife. A true win - win situation!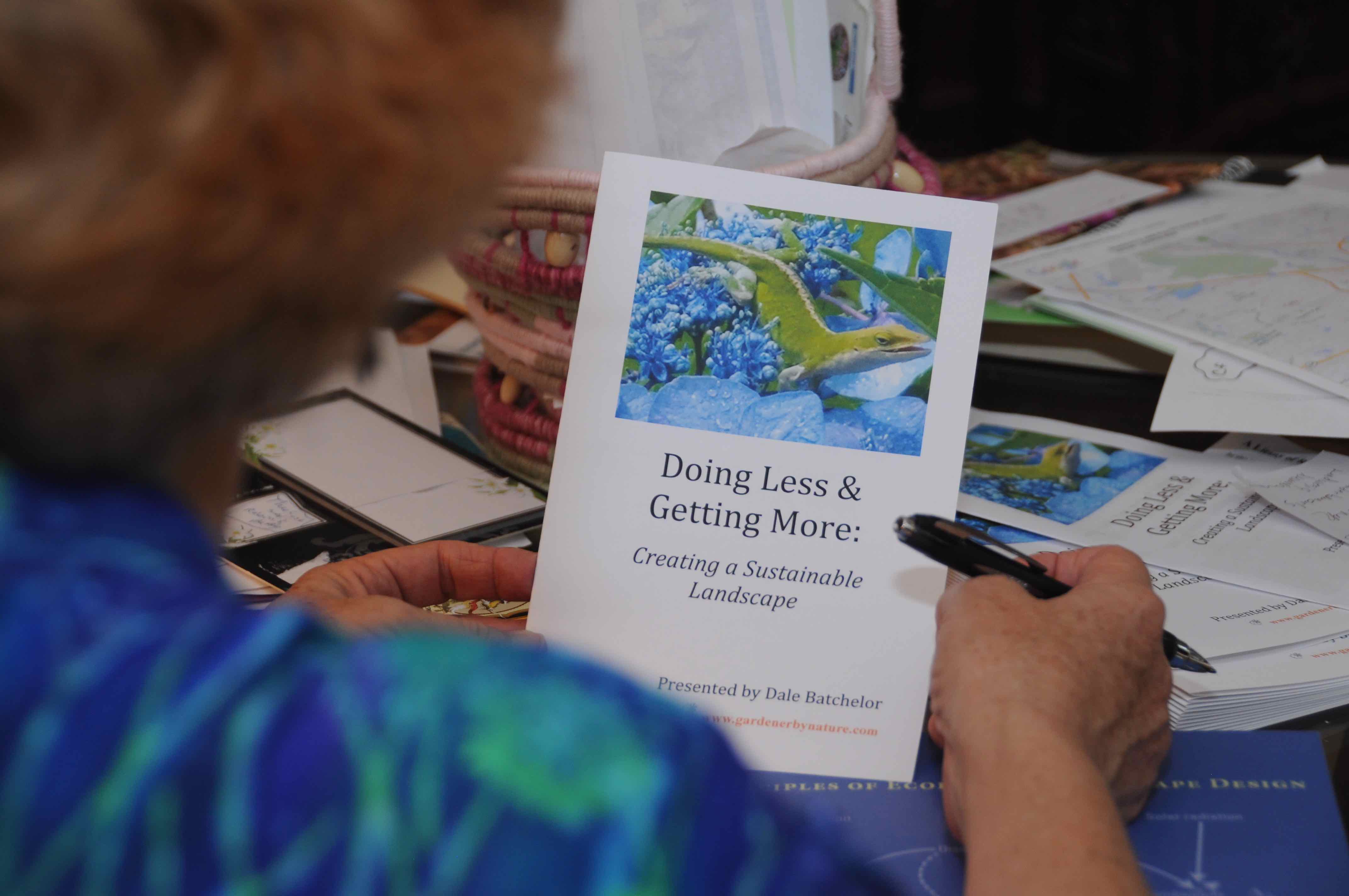 Dale is a native garden educator, and has authored many gardening articles for Triangle Gardener. Her garden Swiftbrook has also been featured several times in the News and Observer. Dale and her husband John own Gardener by Nature. They offer customized gardening design services emphasizing native plants and sustainable landscape practices. Dale and John also offer native gardening workshops at Swiftbrook Gardens. www.gardenerbynature.com
---
This talk is a part of the Inter - Depend - Dance art exhibt.
Artist Jayne Walther has organized events that will inspire and educate the community. Jayne uses her artwork to bring awareness to the idea that we are all connected. Since beeswax is used in some of her work Jayne has focused attention on how we can better help the honeybee. Her art exhibit features planned lectures and opportunities for charitable giving to Apiopolis, an urban bee sanctuary and Bee Better a non-profit organization that helps homeowners build better backyards for bees.