Description
We are very excited to finally bring our film to LA! Join us for a private screening of Doing Jewish: A Story from Ghana (84min) follwed by a Q&A with director Gabrielle Zilkha, producer Jenn Mason and moderated by supervising producer John Canning. Also in attendance with be special guest Janice Levi, a PHD student studying the history of the Sefwis. We will also be hosting a private reception for all guests of the screening directly afterwards at P'tit Soleil.
Doing Jewish: A Story from Ghana follows the story of a tiny community in Ghana known as the Sefwis who have been celebrating the Sabbath, keeping kosher, practicing circumcision and other quintessentially Jewish rituals. Only recently did they discover they were part of a worldwide religion with millions of followers - Judaism! Are they a lost tribe? How did their Judaism come to be? In this personal documentary, filmmaker Gabrielle Zilkha explores the community's story, introducing us to their dedicated leader Alex Armah and his mission to have his community recognized by Jews worldwide. Doing Jewish is a warm, fascinating and often humorous study of identity and belonging.

Watch the trailer here:
https://vimeo.com/163448468
Parking at The Sepulveda Screening Room: Underground parking is free with the voucher you will recieve a the screening. The garage door will be closed, so please drive up and push the button for a ticket which will open the door to the parking. Once parked head to the Lobby level.
The front door to the building will be locked. Please check in with the main building lobby for entrance to the screening room. If there are any issues. Please call Jenn at 416.831.6535.
P'tit Soleil Reception, 4:00pm - 6:00pm
1386 Westwood Blvd, Los Angeles, CA 90024
Continue the discussion with us after the screening! Includes snacks and a cash bar.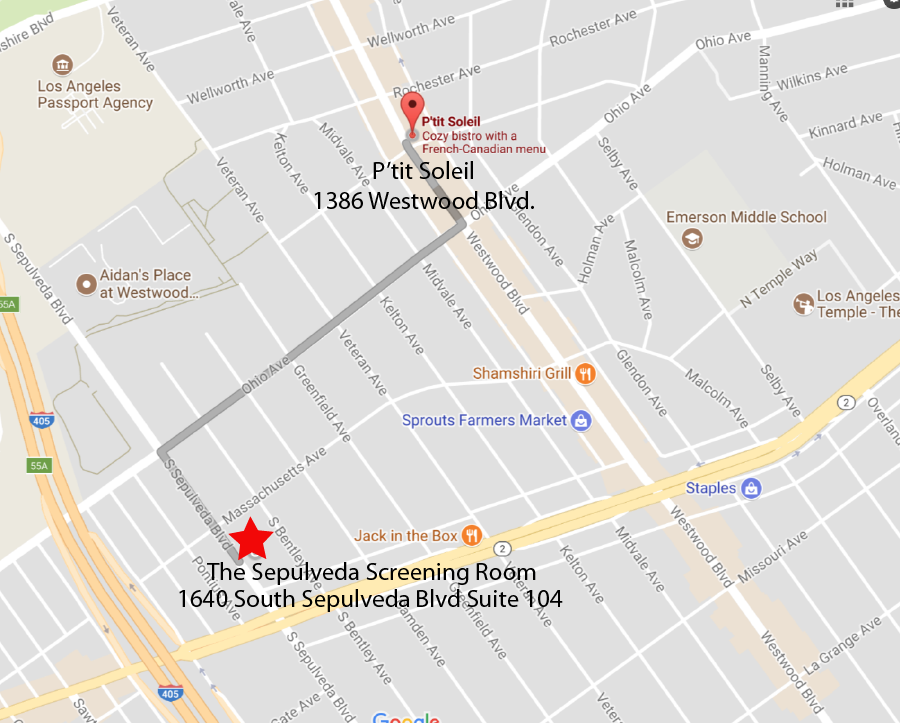 Date and Time
Location
The Sepulveda Screening Room
1640 South Sepulveda Blvd
Suite 104
Los Angeles, CA 90025